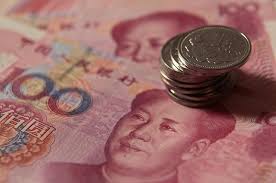 On Tuesday, China's yuan plummeted "to their weakest" as per offshore rates. The fell came after the "hefty two-day devaluation" that took place in the month of August. Moreover, the fall was in sync with the dropping "onshore rates" as the dollar demand from the traders remains strong in this year-end.
On the other hand, the Swedish currency touched peak with a "nine-month high against the euro". In fact, investors are betting that the Sweden economy is on a continuous roll for improvement. The central bank of Sweden is also likely to maintain a steady footing on interest rates and refrain from cutting down "further for the time being".
Nevertheless, trading market was somewhat thin due to the Christmas holidays.
Dollar touched bay at "0.1 percent higher against a basket of major currencies ahead of U.S. house price", while consumer data will probably show an increment. However, broker IronFX' analyst wrote:
"In a low liquidity environment, a potential improvement in a measure that foreshadows U.S. consumption could boost the dollar at least temporarily".
The greenback held its position at two percent higher than yuan in the offshore trading market, displaying the strongest stance "against the Chinese currency since Aug. 12".
The said pattern is thought to be the continuation of the "depreciation trend in the yuan" stated Thulan Nguyen, a Frankfurt based "currency strategist" at Commerzbank. The said trend set in when yuan was "included in the International Monetary Fund's benchmark SDR reserves basket". In Nguyen's words:
"The PBOC (People's Bank of China) is just letting it ease gradually. I think they realize now that the best long-term strategy is to let it depreciate, because that will support the economy."
Previously yuan had hit the "4-1/2-year" lowest in the "onshore trade", due to "strong dollar demand", believed the traders for corporates require "extra dollars" so as to clear up year-end business.
Crown rose up "0.3 percent against the euro", whereby demonstrating the strongest standing since "mid-March". Nguyen from Commerzbank stated:
"Before the last ECB meeting there was quite a lot of speculation that the Riksbank would have to act as well because the ECB would become more expansionary. But they didn't do anything (and) that was taken as an invite by some speculators to drive down euro/stokkie (crown)."
"The other thing is economically, things are picking up in Sweden ... Several banks and statistics institutes are revising their growth forecasts upwards."
References:
http://www.reuters.com/