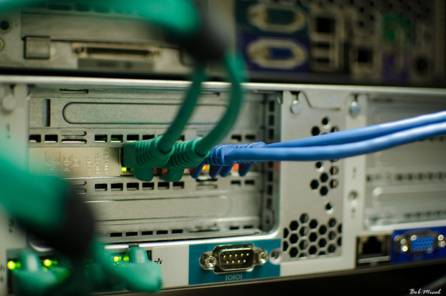 Australian telecommunications and IT company TPG Telecom has announced that it will acquire Perth-based Internet service provider and fixed-line telecommunications company iiNet in a move that will make the combined strength of the two companies the second largest fixed-line telecommunications network in Australia.

The Australian Competition and Consumer Commission (ACCC), the competition watchdog of Australia, has also flagged a public inquiry into this proposed takeover, paving way to the next steps for the takeover. TPG has made it public that it would buy Telco for $8.60 per share, which will make the valuation for iiNet at $1.4 billion.

With this takeover, the companies will have about 1.7 million retail fixed-line internet subscribers in their control. The biggest fixed-line network company in Australia, Telstra, meanwhile has 3 million retail fixed broadband subscriber base.

iiNet founder and former chief executive Michael Malone will continue to hold around 4 per cent of stake in his company. While TPG earlier had around 6.25 per cent of iiNet, this transacrion would see the company acquiring all the remaining stakes.

The companies have noted in a combined statement to the Australian Securities Exchange that the deal would ensure that the stakeholders would get the fully franked interim dividend of 105c. The news of the takeover has sent iiNet's shares up to $8.69 and then falling down to $8.61.

iiNet chairman Michael Smith noted that the $8.60 offer is a reward for shareholders who have shown faith in the ISP. "The price of $1.4 billion is a very tangible measure of the value that the extraordinary people of iiNet have created through their innovation, brilliant service and capacity to add value," he said.

Meanwhile ACCC is reviewing the merger as it has the potential to raise concerns under the Competition and Consumer Act 2010. "The CCA prohibits acquisitions that would have the effect, or be likely to have the effect, of substantially lessening competition in a market," the watchdog noted.

TPG currently has about 748,000 broadband subscribers as of the end of FY 2014. The company's executive chairman and chief executive David Teoh said the combined businesses will have the potential to capitalize on the roll out of a national broadband network.