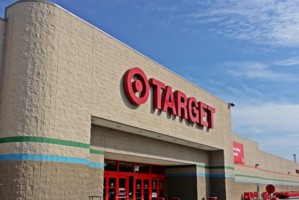 As the holiday season began, the Target Corp made an announcement that it will reduce the "shipping fees" for the deliveries that will be ordered online during this festive season. This announcement came for the second time in two consecutive year, whereby "ratcheting up competition with rivals" that includes "Wal-Mart Stores Inc." and "Amazon.com".
Moreover, as per the reports discount retailer is in a deal with Borderfree Inc, whereby the latter will deliver order to two hundred countries outside the United States. This offer will be valid only during this "holiday season".
The said offer was followed by Target's expansion of "differentiated products and stylish merchandise" made available at an affordable range whereby drawing a larger group of customers mainly from the "middle-class shoppers". There are even plans of matching the price with online and in-store competitors. The chief executive officer, Brian Cornell stated that:
"Traffic is very important for us during the holidays and ... free shipping was very well received last year".
According to him discounts given in "shopping season" is the way to "lure" clients who demonstrate cautious behaviour while making any purchase. According to StreetInsider.com:
"Target will offer free shipping for orders placed online from Nov. 1 to Dec. 25, he said. Target currently requires a minimum online order of $25 to qualify for free shipping".
On the other hand, the competitor Walmart is going to maintain "its minimum online order size" under the category of free shipping items at just "$50". While, Best Buy Co Inc puts up a minimum of "$35" shipping charge till the end of January 2016 and lastly Amazon sticks to delivering free of charge to the "members of its Prime shipping service".
However, Target is planning on shipping from "ship-from-store programme" which the company recently "expanded to 460 stores" in order to speed up the delivery process and make a real difference. Cornell has been attempting to increase "digital sales" which accounted for only three percent of the entire business sale of Target in the "first half of the year". Introduction of free shipping has been effective in boosting digital sales of Target to thirty six percent.
Target looks forward to expand its "online grocery delivery partnership with Instacart" whereby creating six stores as oppose to only two present outlets. As per Nandita Bose:
"Target will hire 1,400 associates to improve product presentation in its stores. It plans offer a large selection of stylish handcrafted items, exclusive Star Wars toys and faux fur during the holidays and broadens the appeal of its stores by hanging graphics and icons like its bull terrier mascot Bullseye, Chief Marketing Officer Jeff Jones said".
References:
www.streetinsider.com