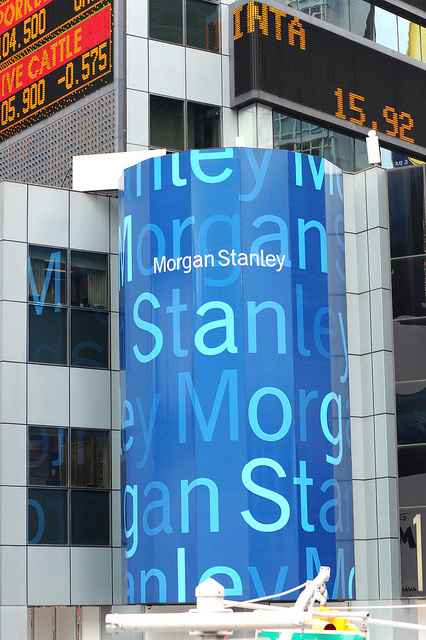 US-based wealth management and investment firm Morgan Stanley has lost yet another CEO candidate from its roster with Google Inc poaching its chief financial officer Ruth Porat.

Porat's move from the Wall Street to the free and most-often cash-rich avenue of the technology sector is a trend that has been rising in the financial sector. It is of significance that the total compensation to Google's departing CFO Patrick Pichette was twice as much as Porat's for the three years through 2013. The comparison between Patrick Pichett's $62.2 million compensation to Porat's $29.6 million shows the willingness of the Technology sector to pay huge bucks for top talents. Some other such prominent moves include investment banker Anthony Noto who became CFO at Twitter Inc. Tech analyst Mary Meeker at Morgan Stanley who left to join Kleiner Perkins.

Porat was instrumental in piloting a cost-cutting strategy across several business lines at Morgan Stanley. The bank cut its expenses, excluding compensation, to 29 percent of its revenue last year, down from 34 percent in 2012.

But Porat's move puts the future of Morgan Stanley in uncertainty as she was one of the top contenders for the CEO position at the reputed investment firm when its present chief James Gorman quits. Porat is a long-timer at Morgan Stanley where she joined in 1987 and led its investment banking business for tech companies during the Internet boom.

Gorman took over the CEO position in 2010 and had been grooming five talents for his position including Porat, Colm Kelleher, Paul Taubman and Greg Fleming who jointly ran investment banking and trading, and, whom Gorman brought in to run asset management, later adding wealth management to his responsibilities. While two of those contenders, Porat and Taubman, are planning their move to newer avenues, the other two Fleming and Kelleher are considered too old to be CEO when Gorman retires.

Meanwhile, Google has signed Porat as its new finance chief as the company is looking to control its mounting costs with its investments in new businesses including self-driving cars and Internet of Things technology. Google's ex-CFO Patrick Pichette resigned from his hefty position citing work life balance concerns. Last year, the company's revenue grew 19 per cent, while total expenses rose 23.4 percent.

With the tectonic shifts in the fortune of Wall Street and Silicon Valley based businesses, gender bias issues are still raising red flags. Several analysts have pointed out that Wall Street is male-dominated and has not provided Porat the compensation and the role a person of her qualification and experience deserves. At an event last year, Porat herself criticized the lack of female leadership in corporate America as an embarrassment. Meanwhile, Silicon Valley is also fighting its own battle with glass ceiling concerns with many top female executives protesting against discriminations.