by Philippe Dufour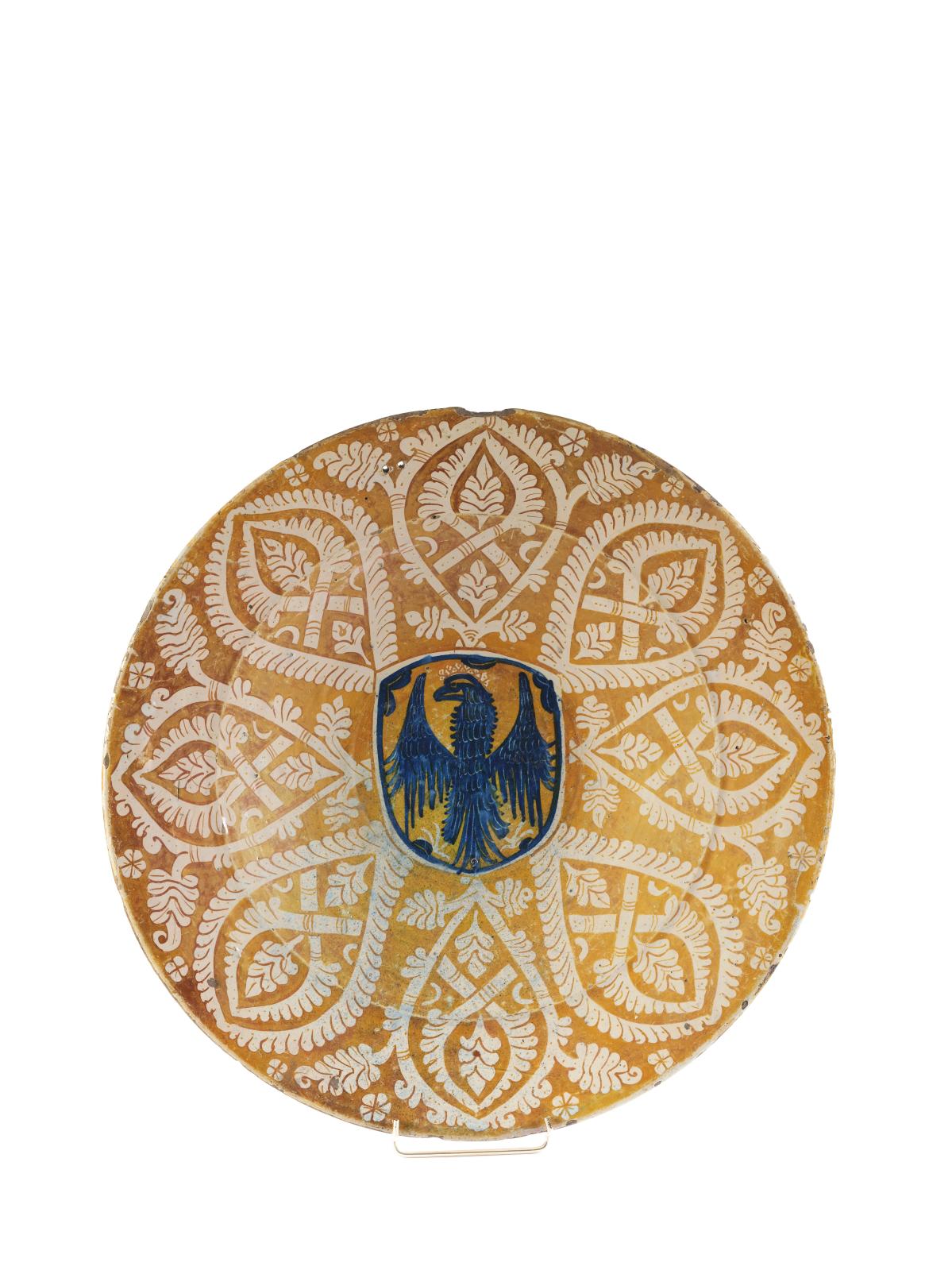 Large round earthenware dish decorated with a blue coat of arms in the center, stylized foliage on a lustrous ochre ground, c. 1450-1475, diam. 46 cm/18.1 in. Saint-Cloud, October 6, 2019. Le Floc'h auction house. Mr. Froissart. Result: €43,750.
At the instigation of the Louvre and the Réunion des Musées Nationaux-Grand Palais, 18 exhibitions are being organized throughout France to present "The Arts of Islam: A Past for a Present". The avowed aim of this large-scale event—as described by
Yannick Lintz, director of the Louvre's Islamic Arts department in an interview for the Gazette
—is to provide a different take on this civilization, which shares a cultural heritage with the Christian West. In Spain, "Hispano-Moresque" ceramics are part of a long artistic dialogue that gave rise to the Mudejar style, among others. This ceramic technique came directly from the leading specialist centers of Al-Andalus (the Iberian Peninsula territories under Muslim rule between 711 and 1492): Malaga and Granada. Both cities left their mark on the later achievements of workshops active after the Reconquista. Those in Manises (now adjoining Valencia) became famous, especially for their magnificent metallic luster ceramics. The complex process was inherited from 9th-century Persian and Egyptian potters and involved obtaining a pale gold shine from copper and silver salts purportedly diluted in vinegar, then laid on the decoration before firing. It appears that these remarkable
obra dorada
pieces were originally the work of Moorish earthenware makers set up there by the Buyl family, the lords of the region. Click here to read more.