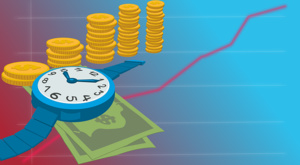 The target of the chancellor George Osborne, who sought to effectuate a "government finances" restoration by the year of 2020, has been abandoned by him. During a speech in Manchester, Osborne commented that the United Kingdom needs to be "realistic" for arriving at the surplus target.
The said target of Osborne had raised controversy, whereby underpinning the "austerity measures in previous budgets" of Osborne, while the chancellor also had to face severe criticism for "restricting his ability to act in times of financial stress". In Manchester, Osborne stated:
"We need to reduce uncertainty by moving as quickly as possible to a new relationship with Europe and being super competitive, open for business and free trading. That's the plan and we must set to it".
As a result of Brexit, the economy of the United Kingdom exhibited "clear signs" of "shock", whereby Osborne thinks:
"The government must provide fiscal credibility so we will continue to be tough on the deficit but we must be realistic about achieving a surplus by the end of this decade."
The said statement of Osborne followed the data analysis that revealed the government borrowing a sum of "£74.9bn for the year to March 2016", whereby overshooting the annual budgetary target of "£72.2bn" that was earmarked by the "Office for Budget Responsibility".
Osborne was supporting the Bremain campaign, while Britain chose to quite the European Union which made the "Prime Minister David Cameron" to choose his resignation. In the present circumstances, Osborne's position seems increasingly threatened, especially after the selection of new leader that will take place in the month of September 2016.
Furthermore, Digitallook informs:
"Home Secretary Theresa May, who is a leading candidate in the race to be the next Conservative Party leader and prime minister, said on Thursday that she would not order an emergency budget in response to the Brexit vote and would not call a snap election ahead of the scheduled date of 2020".
If the "surplus target" set by Osborne, comes in the way of avoiding the tax rise, Theresa May is open to abandoning the same.
References:
http://www.digitallook.com/