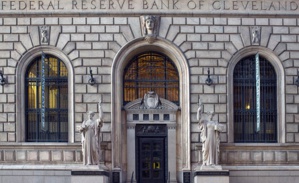 Following the "worst week" after the November 2016's election, dollar seem to have hit a steady ground, while with the promise of "more rises in Federal Reserve interest rates" are to follow this year, which will be a in the recovery process amid the "still shaky global markets".
Moreover, a drop in the price of iron ores was a help as it weakened "higher-risk currencies". Patrick Graham reported that:
"The index that measures the broader strength of their U.S. counterpart .DXY was trading almost half a percent above Monday's four-and-a-half month low but it was up just 0.1 percent on the day after a volatile Asian session".
While, yen demonstrate a four percent gain within a period of nine days showing a "faith in the Trump White House's ability to deliver tax reform" along with the boost in the "promised public spending". However, analysts drew the attention towards the support provided "from appearances by Dallas Federal Reserve Bank President Robert Kaplan and Chicago Fed chief Charles Evans" who stressed on the prospect that interest in the U.S. could rise more. In the words of CIBC's strategist, Jeremy Stretch:
"Clearly we shouldn't forget we are going to see at least two more hikes by the Fed this year and that there is still the potential for the next one to be pulled forward to June".
"There is probably also a realization that after the vote on Friday, it may well be the case that Trump's moving away from healthcare reform and towards fiscal issues may be constructive from a market perspective."
As the Republicans failed to "pass a replacement for Obamacare" the doubt concerning the ability of Trump's administration deepened. In the words of the Mizuho Securities' Chief Forex Strategist, Masafumi Yamamoto:
"But a one-way drop by the dollar is also unlikely as the Republicans cannot face midterm elections in November of next year without enacting a single fiscal stimulus step".
References:
http://www.reuters.com