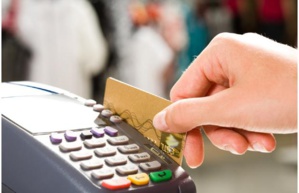 The closing month of December 2015, saw a drop of "0.2%" in the retail sales of Germany, while the real terms failed to meet the expectations of a "revised 0.4%" seen in the previous month, informed the Destatis' data.
According to the reports of Digital Outlook:
"The figures missed economists' expectations for a 0.5% rise."
Throughout the year of 2015, the retail sales remained higher by "1.5% in real terms", the steady performance even carried itself to December but came crumbling down eventually in during the year end, although the performance all round the year could not match the forecasts of the economists. The retail sales under performed by point five percent as the forecast was of an increment of two percent.
The report disappointed the Pantheon Macroeconomics:
"Assuming no major revisions next month, retail sales fell 0.1% quarter-on-quarter in Q4, down from a 0.9% surge in Q3. These data then confirm our suspicion that consumers' spending slowed towards the end of last year, but overall 2015 was a spectacular year for the German consumer, with record growth rates. Fundamentals look solid for strong growth in 2016 too, but momentum likely will slow in the short run."
References:
http://www.digitallook.com/