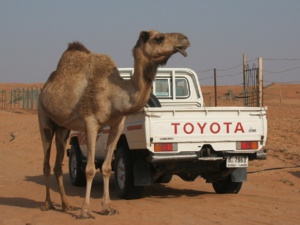 Toyota Motor Corp is going to expand its partnership with the Microsoft Corp which has already lasted five years. Henceforth, the duo will attempt to "develop new internet-connected vehicle services" for dealers as well as owners.
Toyota holds its headquarters in Texas' Plano, wherein the company has set up "Toyota Connected" which will be consolidating the company's "existing connectivity services" which in turn will help the "'data science' hub" of Toyota. On the other hand, Microsoft will be having a five percent stake in the entire joint venture.
The Chief Information Officer for North American operation of Toyota Motor, Zack Hicks, will be assuming the place of the Chief Executive for Toyota Connected and as per him the "new organisation" of Toyota will be making "lives easier".
The Toyota Connected will be developing or expanding various services like "insurance coverage" whereby the rates will be decided on the basis of the "owners' actual driving patterns"; networks that will connect vehicles and enable the sharing of traffic and weather information in order to warn road defects or roads blockage that occur due to natural calamities; and also designing tailored "information services" that will cater to the preferences, habits, health related information of drivers.
The Toyota Connected's "wireless services" will be operating through the cloud Azure platform of Microsoft. The initial partnership of Toyota and Microsoft started from the year of 2011. In fact, Ford Motor Co. had initiated a "similar" programme in association with the Microsoft Company which began about a year ago, while Nissan Motor Co. and the BMW AG also came up with "Azure-based services earlier this year".
Toyota informed that its Toyota Connected services will use the cloud technology of Microsoft to design "predictive, contextual and intuitive services", whereby they will be able to "humanize the driving experience while pushing the technology into the background".
Moreover, Reuters writes:
"Toyota Connected also will consolidate the automaker's current initiatives in data analytics, data management and data services for dealers and fleet customers.
In addition, the new organization will provide support for Toyota's ongoing research in robotics and artificial intelligence, as well as development of self-driving cars".
References:
http://www.reuters.com/