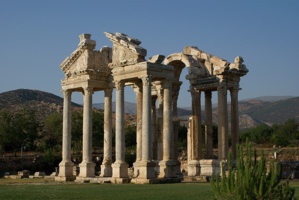 A drop in the summer time booking leads the travel company, Thomas Cook, to a twenty percent loss in its shares. The wake of the "deadly attacks" were at the root cause, whereby targeting the "key market Turkey".
On the Thursday, 19
th
May 2016, half an hour into the "start of London trading", Thomas Cook had slid down by "17.8 percent at 73.55 pence on the capital's second tier index". The tension in the air was retained due to the sudden disappearance of "EgyptAir flight" which occurred that very morning. In an "earnings update", Thomas Cook revealed that Turkey as a summer destination was "significantly" less in demand when compared to its previous year's records, while in general the summer holiday travellers were "5.0 percent" less on a year to year basis.
However, when Turkey is removed from the table, the "summer booking were up" by "6.0 percent in the six months" to the 31
st
of March 2016. Calculating, the net loss in the "first half of its financial year", the company arrived at "£269 million". In the words of Chief Executive Officer at Thomas Cook, Peter Fankhauser:
"Despite disruption in some of our key markets, we've managed to slightly grow our revenues... having anticipated the shift in demand away from Turkey, Tunisia and Egypt and into the Western Mediterranean and long haul destinations".
Moreover, TOI informs:
"Turkey has experienced two deadly attacks in Istanbul this year blamed on Islamic State (IS) jihadists, and a pair of attacks in Ankara that were claimed by Kurdish militants".
References:
http://timesofindia.indiatimes.com/