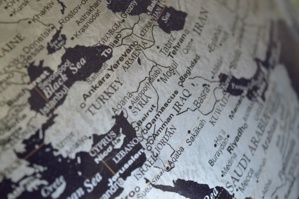 Following the shocking Brexit decision taken by the citizens of Britain, the Turkish officials think that the politicians of Europe "are failing to combat rising xenophobia and anti-immigrant views".
Moreover, Reuters report that:
"The Brexit campaign and the rise of Europe's populist right have cast further doubt over Turkey's decade-long accession negotiations, a process which was in its early years an anchor for economic and social reforms in the country".
In a Twitter note, the deputy Prime Minister, Nurettin Canikli, stated:
"The fragmentation of the EU has started. Britain was the first to abandon ship".
The EU affair minister at Turkey, Omer Celik thinks that the campaign of Britain has been spoiled by the British politicians who fuelled the smoke of "Islamophobia and anti-Turkish sentiment". The Brexit campaigners took advantage of people's fear, whereby painting a picture of the "dire consequences if Turkey, a largely Muslim nation of 79 million, joined the EU".
In a News Conference, Celik informed that:
"This has been a worrying process ... in which mainstream politicians relied on the far right's rhetoric too much".
EU accession talks were initiated by Turkey in the year of 2005, which has made very little progress in comparison to its "initial burst of reforms". There are resistance from many EU states who are "not eager" to have a large "mostly Muslim country" on EU's member board.
Furthermore, Reuters reported:
"Prime Minister Binali Yildirim said the EU needed to reflect carefully on the British vote and to embrace more inclusive policies. His foreign minister, Mevlut Cavusoglu, said the EU's enlargement and integration policies had been a failure".
However, the trade related ties are likely to retain a strong bond between, Britain, Turkey and the European Union. It has been recorded that:
"Britain was Turkey's second-biggest market in 2015, with $10.5 billion worth of exports and total trade volume of $16 billion".
Reuters also adds that:
"Economy Minister Nihat Zeybekci said Turkey would continue to take steps to maintain and strengthen investment, foreign trade and financial relations with Britain".
References:
http://www.reuters.com/