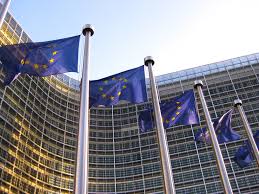 The US Treasury official in charge of international tax policy, Robert Stack claimed that companies like Apple, Amazon, Starbucks and McDonald's are being unfairly targeted by the European Commission over tax avoidance.

"We are concerned that the EU commission appears to be disproportionately targeting US companies," reported the Financial Times quoting Stack after meeting with EU competition officials in Brussels on Friday.

The EU believes top US companies are avoiding by striking "sweetheart" deals with certain EU countries and this attitude of the EU was questioned by Stack who claimed the "basic fairness" of the ongoing investigations into billions in tax revenues by US companies in the EU.

There is a growing rift between European and US officials over issues including tax policy and online privacy and Stack's strongly worded comments are likely to worsen a rift.

The alleged special treatment over taxes by the UK government to Google is being considered to be investigated by the European Commission and the comments came close on the heels to that news. McDonald's and Apple are also under scrutiny.