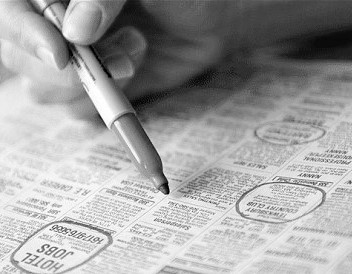 The US economy was marked by slowdown in hiring in March 2015 signalling sluggish business activities. The economy added 126,000 new jobs in March which was almost 50% lower than the expectations. It is the first time after long 12 consecutive months of recording more than 200,000 new jobs every month. This has raised concern about the US economic growth in the middle of strong signals for a slowdown. The tumbling of crude oil prices along with harsh weather of winters has pulled down energy investments, reduced consumer expenditures and adversely impacted the construction activities. The American energy sector is susceptible to lower crude oil prices with reduction in the number of rig counts.

One more factor contributing to the anaemic economic data is that the strengthening of Dollars is dragging down the exports. The sudden slide in hiring can create an impact on Fed's plan on hiking the interest rates. The officials of Central Bank has disclosed that a persistent growth in the creation of employment will be a crucial factor influencing their decision about change in interest rates. The sluggishness in the US economy is mainly due to the prevalence of very cool temperatures across the eastern parts of the US but this was not the sole reason. The declining gasoline prices were not successful in stimulating consumer expenditures. Perhaps, lower crude oil prices are triggering layoffs in oil sector.

On one side the robust dollar is weighing on the foreign demand for US goods while on the other side cut down in oil investments is slashing domestic demand. During the year 2014, there was acceleration in job hiring which matched up with improvement in economic growth. The US GDP growth for the second and third quarters of 2014 was nearly 5% while it slowed drastically reaching 2.2% for the final quarter of 2014. According to economists, the hiring growth continued although the economic growth forecast reduced in the year 2015 so far.

In manufacturing sector, for the month of march about 1,000 jobs were slashed, the payroll decreased for the first time since January 2014. This is a clear indication that the US manufacturing activities are experiencing a blow due to world economic slowdown and robust dollar. Moreover, in case of mining activities, the hiring related to oil & gas extraction dropped considerably by 30,000 in last 3 months. The traditional method of hiring is no longer working. According to the Fed policy makers, the squeezing of labour market is expected to fuel pay and thereby push the inflation rate. Presently, the wages are acting as a drag on the US business activities. The labour market is expected to regain its lost momentum in short term. When the unemployment rates will start declining again at a quick pace, the strong labour market will fuel wage growth which in turn will escalate price growth.