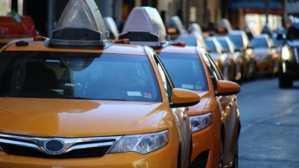 Uber Technologies has come up with new plans of opening a flying cars network within the next three years' time, meaning "as early as 2020".
As per the information provided by the firm, the development and testing process of the said system will take place in "Dallas, Texas, as well as in Dubai". The announcement from Uber was released at the Elevate Summit, whereby it also said that under this endeavour, the firm would invest into "partnerships with several aviation firms". These partnerships will form the basis of delivering on a progress chart on the said unchartered technology.
The company has aims of offering "a similar service to its on-the-ground system of on-demand lifts", although the twist lies in taking the skies and reducing the traffic on the ground. According to the chief product officer at Uber, Jeff Holden, the serious shift of focus on the "flying vehicle" would ensure that the firm remains at the helm of the transport sector, fearing to get "left behind" by the competitors present in the global market.
Addressing the summit, Holden stated:
"If you're not planting the seeds for 5-10 years out, you have no company in five to 10 years".
"Urban Aviation is a natural next step for Uber in this pursuit, which is why we are working to make push a button, get a flight a reality".
However, Digitallook notes that:
"Uber has faced a series of difficulties in recent months following several accusations of mismanagement and poor treatment of its driver, leading its CEO Travis Kalanick to admit that he 'must fundamentally change as a leader and grow up'."
References:
www.digitallook.com