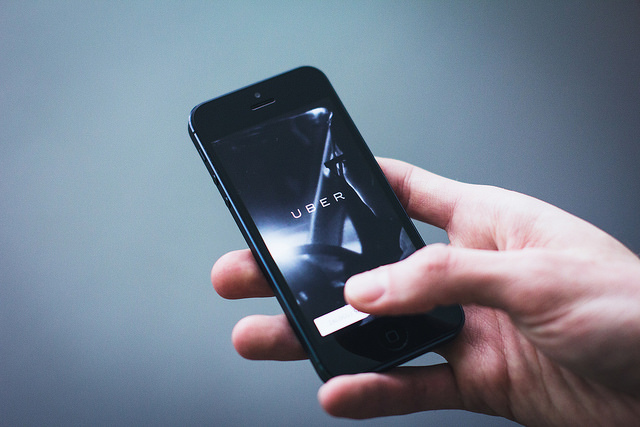 PxHere
Uber announced that it is buying Careem Networks FZ taxi service, which operates in the Middle East. The transaction amounts to $ 3.1 billion. The company will pay in cash almost half of the sum ($ 1.4 billion), and the rest will be sent in the form of convertible bills after closing of the transaction.

According to Bloomberg, purchase of Careem is the most expensive deal in the history of Uber. In October, during the next round of investments, the Middle East service was valued at $ 2 billion. Among its investors are the German automaker Daimler AG, the Chinese online taxi order service Didi Chuxing, the Japanese Internet company Rakuten Inc and the Saudi Kingdom Holding Company.

Careem will continue to operate under its brand as a subsidiary of Uber. The current CEO of the company Mudassir Sheikha will keep the post.

Uber CEO Dara Khosrowshahi noted in a letter to employees that the Middle East is very important for the company. It is the first time when Uber buys its regional rival, Bloomberg writes. Reuters notes that the purchase will help the American company to occupy a dominant position in the region. The American company began working in the Middle East in 2013. Careem appeared in Dubai a year earlier and, as noted by CNN, used local knowledge to beat a competitor. Careem currently operates in 98 cities in the Middle East, North Africa, Pakistan and Turkey.

The deal can also be particularly important for Uber. Earlier, the company's ability to be a competitive player in international markets "was questioned" after Uber left several countries, Reuters writes. Since 2016, Uber has sold its operating business to a local competitor Grab in Southeast Asia, to Didi Chuxing - in China, and to Yandex.Taxi service - in Russia.

The deal will be closed no earlier than the first quarter of 2020, says Uber: it has to be coordinated with regulators in 15 countries where Careem operates. This means that the transaction will not be reflected in the first reports of Uber as a public company, although it may be included in the application for IPO, writes Reuters. Placement of Uber on the New York Stock Exchange can enter the top five IPO of all time, Bloomberg wrote. According to the agency, the company's valuation could reach $ 120 billion. Reuters wrote that the company plans to submit the necessary financial documents to the Securities and Exchange Commission (SEC) in April and launch presentations for investors.