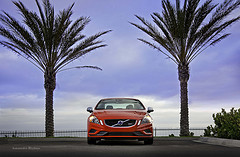 Swedish car and truck company Volvo Car Group is planning to invest $500 million in the US to open its first auto factory.

The car maker, bought by Chinese billionaire Li Shufu's Zhejiang Geely Holding Group Co. in 2010, is desperately aiming to rev up its declining sales in the US. The new plant will start production in 2018 with an expected capacity of 100,000 to 120,000 vehicles. Volvo is still undecided on the location for the factory and is currently in talks with three US states. According to the company's head of manufacturing and purchasing Lars Wrebo, the site will be chosen within the next two months and workforce training by the local government will be a key deciding factor in deciding the location.

The company's sales was only 56,000 vehicles last year in the US, which is less than half of what it sold in 2004. Volvo is looking at the auto factory to reduce risks related to currency fluctuation. Mentioning the importance of US as a market for the company, its CEO Hakan Samuelsson said in a statement, "The US is an absolutely crucial part of our global transformation. Today's announcement makes it perfectly clear that Volvo is in the US to stay."

Other major European car makers who have production presence in the US includes BMW AG and Mercedes-Benz. While BMW has a plant in North Carolina which produces almost all of the company's SUVs and even exports them to Non-North American markets, Mercedes-Benz has a site in Tuscaloosa, Alabama.

Volvo earlier mulled opening a factory in Mexico similar to the plans of BMW, Audi and Benz. But balancing the lesser transport costs in the US, they chose to stay in the country itself. The company is looking at a sales of 500,000 cars worldwide with an impetus on its newly-launched SUV XC90. The XC90 is also Volvo's first vehicle developed completely under Geely's ownership. This will serve as the basis for future models and is part of a five-year, $11 billion investment program that includes overhauling the brand's product range.

Volvo currently has four factories, two in Europe and two in China. The US factory would aim to produce 100,000 vehicles a year, which is the company's own sales target for the US. The facility will also give Volvo enough capacity to exceed its target of building 800,000 cars annually by the end of the decade from a record 466,000 last year.