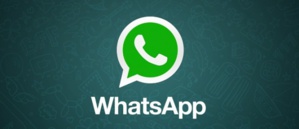 The android users will get to enjoy "new features" of WhatsApp for the latter has already introduced them, whereby the "new update" will allow the users to type in their texts in italics as well as bold fonts.
From the utilitarian's point of view, the said feature will prove helpful for situations wherein one wants to "highlight something important in a conversation".
Moreover, the new update also incorporates "new improvements" in the "document file sharing feature" of WhatsApp. Consequently, the users will be able to "share" documents directly through "Google Drive".
In fact, the "Hacked News" also reported that the android users will be able to "select a PDF, Word file or PowerPoint presentation file from Google Drive". However, the files will undergo automatic conversion, whereby transforming them into "PDF format" before the respective files get sent through WhatsApp.
Additionally, WhatsApp has plans of displaying "a progress percentage" as and when "an automatic local backup" sets into motion. Nevertheless, "pop-up still blocks everything" although giving one with "a fair idea" of the time lag before the app gets into usable mode through the percentage display.
Lastly, the update also incorporates another "small change", whereby:
"...the phone number no longer shows up front and centre in the new Settings screen. The new profile section will only show the photo, name, and status, but not the phone number".
Users having the WhatsApp version 2.12.535 can avail the new updated features, while for downloading the same click
here
.
References:
http://tech.firstpost.com/