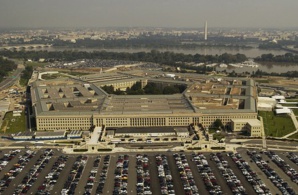 White House has received a primary plan from Pentagon on the strategies to bring down the Islamic State, while Jim Mattis, the Defence Secretary of the U.S. is scheduled to "brief senior administration officials". According to Captain Jeff Davis, a spokesperson of Pentagon, the said plan is the framework for constructing something "broader" that deals with "Islamic State around the world".
Davis assured that the plan will outline the measures to defeat the Islamic State and define the same for rapid victory over the militant group. The plan is written in a primary written format while some graphics are there as accompaniment as Mattis will present the same to the "members of the cabinet-level Principals Committee".
The said review make its entry in a decisive moment amid the "U.S.-led coalition effort against Islamic State in both Iraq and Syria" which could loosen up the "policy restrictions" put in place by the former government of Obama. As for the "Trump administration", the defeat of "radical Islamic terror groups" forms one of the main agenda among the "foreign policy goals".
On the other hand, "Army Lieutenant General Stephen Townsend", the ground-commander, based out of Baghdad, believes that with the baking of U.S. forces the strong footings would be established on the "cities of Mosul in Iraq and Raqqa in Syria" within the course of coming six months.
The attempt of recapturing Mosul will probably cause a "fierce battle" between the Islamic State and the forces of Iraq. NATO's ally Turkey, however, has branded the "Kurdish YPG fighters" of Syria as terrorists; therefore it is now the U.S' call to determine whether or not to empower the militia group with arms. Furthermore, Reuters added:
"The U.S. military-led review includes input from Secretary of State Rex Tillerson, as well as from the Treasury Department and the U.S. intelligence community.
"Davis said that in addition to diplomacy, the plan would include a military framework that builds on capabilities and goals on the battlefield".
References:
http://www.reuters.com