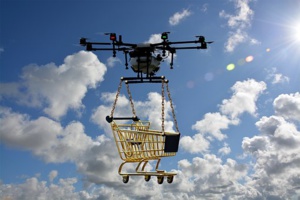 Alphabet Inc., the parent company of Google, is all set to launch Wing, its "drone delivery business", for the first time in European skies in Finland. The said service will begin from the coming spring of 2019, stated the company.
In July, Wing that took shape under the "X research division" of Alphabet acquired an "independent company" status within Alphabet, while it is run under the guidance of James Ryan Burgess.
Furthermore, Wing informed that with
www.wing.com/finland
, attempts have been made for eighteen months, whereby ground testing has been carried out for drone delivery service in "south-eastern Australia". Moreover, in order to execute the said plan, the company also partnered with local businesses for a "range of food and drinks, medicine and household items" delivery.
In fact, Reuters also reported that:
"It (Wing) is part of Alphabet's Other Bets division, which already comprises cyber-security company Chronicle, self-driving car project Waymo, Loon that makes internet-delivery balloons and life sciences division Verily".
References:
reuters.com