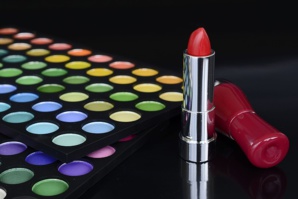 Matthew Stock reporting to Reuters informs that the XCellR8 lab based out of the U.K. is busy developing new versions of cosmetics tests that are "animal-free", whereby they are using human skin cells that were donated by "plastic surgery patients".
The cells of human skin were suspended in a liquid for testing "different types of cosmetics". Likewise, the usual practice of the cosmetic industry of testing cosmetics on animals becomes an irrelevant subject. In the founder of XCELLR8, Dr. Carol Treasure's words:
"For example, for skin irritation testing what is done is that the cells are isolated from human skin that perhaps has been donated by people who have had plastic surgery and they've said that they're quite happy for the tissue to be used for research purposes. So human skins cells are isolated from those skin samples and they're grown in the laboratory."
According to the scientists the "scaffolds of skin cells" are ideal for certain cosmetic testing purpose. Therefore, they are using the same to test cosmetic products, whereby Dr. Carol Treasure adds:
"What you end up with is an artificial piece of skin in the laboratory where if you cut a cross section through it is almost identical to real skin on the body. It even has a skin barrier so you can apply full cosmetic formulations to the surface. The skin cells are incubated and examined to see what effect the cosmetic ingredient has over time. Other human cell-based alternatives do exist, but XCellR8 believe they're unique in eradicating all animal components.
"In many cases the culture of human cells still requires the use of animal components such as blood-derived components or liver extract which mean that ultimately animals have still been sacrificed for that work. One of the unique things about XCellR8 is that we've eradicated all of those components and so we have a truly animal free testing laboratory."
The practice of animal testing in the cosmetic industry is a sensitive issue; although EU has banned the said practice, many countries still legally allow it. In fact, in China "it's a legal requirement for products before they come to market". For XCellR8, the challenge of convincing the governments globally "that their human-based approach to cosmetic testing is a superior alternative" lies ahead.
References:
http://www.reuters.com/