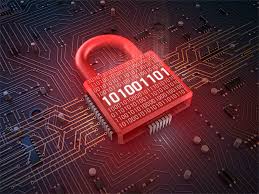 With the proliferation of instances of corporate hacking, cybersecurity experts are having a field day – at least that is what the scenario is in the UK according to a recruiting company.

According to recruiter Manpower, the average charge for a day of protection of the vulnerable IT systems of major companies in the UK by Britain's top cybersecurity experts is more than £10,000.

Those experts who are less experienced in their field can charge more than £3,000 a day to tackle the escalating threat to sensitive digital information.

In recent times, there have been some high profile corporate hacking at global corporate like Sony, TalkTalk and JD Wetherspoon where personal and financial information were stolen. Such incidents have enhanced the importance of IT security experts.

The hourly rates charged by IT security experts were likely to continue rising next year as boardrooms scrambled to find expert advice from a limited pool of advisers, found the Manpower's survey.

The requests from employers looking for IT security expertise in 2015 was four times more than in 2014, claims Manpower quoting data from its own client database.

"There are millions of cyber-attacks every day with a total cost to the global economy of up to $575bn (£381bn) a year. Companies are having to invest heavily to protect themselves and they now believe that cyber breaches are inevitable, with their focus moving to responding to attacks rather than just prevention," Mark Cahill, the firm's UK managing director said.

Cahill claimed that while many cybersecurity experts can demand daily rates in excess of £3,000, those that are among the top few and specialists in cybersecurity can command five figure sums for a day of service.

"With the potential risk to companies so significant and no signs of demand falling, those sky-high salaries look set to continue," Cahill added.

A backdrop of strong employment trends going into the new year, driven by IT and computing and transport, storage and communications formed the basis for the, the jobs agency said.

As companies ramped up hiring plans going into the new year, Manpower's seasonally adjusted figure for the net employment outlook over the next three months jumped two percentage points to a balance of +7%.

This figure was developed after a survey of 2,102 UK employers on whether they intend to hire additional workers or reduce the size of their workforce in the coming quarter.