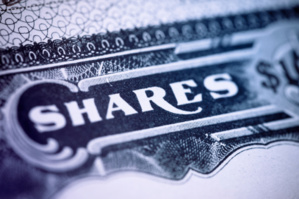 Following the announcement of Starwood Hotels & Resorts Worldwide, wherein it revealed a receipt of "an unsolicited buyout bid" which came from an association of companies at "$76 per share in cash", the Starwood group saw its shares rise in "pre-market trade".
In the month of November 2015, Starwood had decided to enter into a "merger with Marriott International", which still remains the same way, confirmed the group. On the other hand, Marriott believes that its merger agreement with Starwood would be creating the "largest hotel company" in the world. Therefore, it welcomes the same by stating that merger is "the best course for both companies".
Likewise, a statement from Marriott goes like this:
"The combined company will offer stockholders significant equity upside and greater long term value driven by a larger global footprint, wider choice of brands for consumers, improved economics to owners and franchisees leading to accelerated global growth and continued strong returns".
Moreover, information disclosed by Marriott also reveals that the "Anbang Insurance Group" of China leads the groups of investors who have an eye on Starwood. However, Starwood will provide a "consideration" to its stakeholders under the deal through "Interval Leisure Group common stock" that was made a by product of "its vacation ownership business, Vistana Signature Experiences, and subsequent merger with ILG". At present, the same is being valued at around "$5.50 per Starwood share".
Marriot has given a waiver to Starwood Hotels enabling the latter to hold talks and to pass on "diligence information to the consortium". The discussion between the consortium and Starwood started on the 11
th
of March, while the waiver provided by Marriott is scheduled to expire by the end of 17
th
March 2016. Digitallook quotes:
"Starwood's board of directors has not changed its recommendation in support of Starwood's merger with Marriott.
"The board, in consultation with its legal and financial advisors, will carefully consider the outcome of its discussions with the consortium in order to determine the course of action that is in the best interest of Starwood and its stockholders."
Nevertheless, Starwood does not provide any certainty that the "talks with the consortium will result in a binding proposal" or even a possibility of a transaction being either "approved consummated".
References:
http://www.digitallook.com/