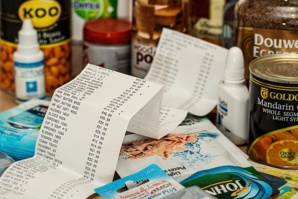 Following the consecutive weak performance, the British economy just got a new boost of "1.3 percent" in the month of April 2016 in its retail sales' figures.
After facing a fall of "0.5 percent" in the month of March 2016, the retail sales picked in the following month as informed by the "Office for National Statistics". According to the Chief Economist of IHS Global Insight's Research Group, Howard Archer:
"Retail sales were appreciably better than expected in April, thereby providing some welcome relief from a recent stream of largely disappointing news on the UK economy".
"While it still looks highly probable that the economy will suffer a further slowdown in growth in the second quarter as heightened uncertainty ahead of June's referendum on EU membership fuels business caution in particular, April's retail sales data lifts hopes that the consumer will provide some support to growth".
The issue of Brexit will be settled on the 23
rd
of June 2016, whereby deciding whether Britain will remain a part of EU or not. Moreover, the Bank of England cautioned that "uncertainty" concerning the EU referendum is affecting the growth of Britain. Similarly, on Wednesday, the 18
th
May 2016, the data revealed that Britain has hit a "decade-low of 5.1 percent" in its rate of unemployment.
Furthermore, the "annual inflation rate" of Britain also slugged down "for the first time since September", while cloths and air fares were also reduced. Similarly, the BHS, a chain of British departmental store, "called in outside", since the release of April "retail sales", in an attempt to "prevent closure and avert the loss of 11,000 jobs, in the biggest retail failure since Woolworths went bust in 2008".
BHS is an eighty eight year old chain which has fallen behind its rivals like "Marks & Spencer" in selling household items and clothing through online or in store sales, whereby resulting in a "significant loss of market share".
In fact, Austin Reed, the historic brand of British menswear that has styled the sensational Beatles along with the political giant Winston Churchill, has also sought administrative aid to "rescue the business".
References:
http://timesofindia.indiatimes.com/