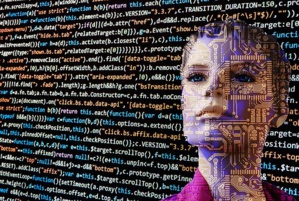 CB Insights reports that totally thirty four "artificial intelligence startups were acquired" in the very first quarter of this year, whereby marking double the amount in comparison to its previous year's activity.
In an attempt to gain a lead or to cover "lost grounds" the tech giants have turned out to be among the "most aggressive buyers". As per Reuter's reports:
"Alphabet Inc's (GOOGL.O) Google has acquired 11 AI startups since 2012, the most of any firm, followed by Apple Inc (AAPL.O), Facebook Inc (FB.O) and Intel Corp (INTC.O), respectively, according to CB Insights".
However, there has been no comments from the companies' side on their "acquisition strategies"; although an Apple's spokesperson confirmed about its "recent purchase of Lattice Data". The latter is a star-up that "specializes in working with unstructured data".
In fact, during the first quarter there has also been "largest deals to date" like Ford Motor Co's "$1 billion" investment in "Agro AI", the latter was founded by ex-executives of Uber Technologies Inc and Google's "self-driving teams".
Start-ups seek to take a deeper look in the AI application in "specific" niche markets like "health and retail", instead of confronting "established companies" in a direct competition. In the words of Madrona Venture Group's Managing Director, Matt McIlwain:
"What you will see is very big players will build platform services, and startup communities will migrate more to applied intelligent apps".
While, the C.E.O of Forward, Adrian Aoun, added:
"For people who really want to focus on core AI problems, it makes a lot of sense to be in bigger companies. But for folks who really want to prove a new field, a new area, it makes more sense to be separate."
However, the Chief Executive of Clarifai, Matthew Zeiler, chooses to "remain independent field"; in his words:
"(Google) literally competes with almost every company on the planet. Are you going to trust them with being your partner for AI?"
Furthermore, Reuters also reported that:
"Tech giants have been locked in a bidding war for academics specializing in artificial intelligence. Startups rarely have the capital to compete, but a company with a specialized mission can win over recruits, said Vic Gundotra, chief executive of AliveCor, which makes an AI-driven portable heart monitor".
In Gundotra's words:
"They say, 'I want to come here and work on a project that might save my mother's life'".
References:
http://www.reuters.com