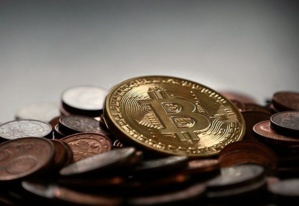 An Accenture report stated that the technology of Blockchain could be a help to the "largest investment banks" of the world in slashing down their "infrastructure costs by between $8 to $12 billion" on an annual basis by the year of 2025.
The said report came out sometimes in the last week in a joint venture with the "benchmarking firm McLagan". It bases itself on cost data analysis "eight of the world's ten largest investment banks" and follows up with "a rare concrete estimate of blockchain's potential savings".
Initially, Blockchain supported bitcoins, "digital" currencies, whereby it turns out to be a "distributed record of transactions" as well as "other data" which is computers connected through an internet network, wherein no central authority approval is required. The "shared 'golden record'" data, thus created is "virtually tamper-proof" and does not require to be reconciled and "could prove a helpful resource for auditing".
Large financial organisations and banks alike have been busy developing "blockchain-based technology" which would facilitate their back-office management and help in "clearing and settlement of securities". However, many have been sceptic about the impact of blockchain, while some argued that banks have boarded the "blockchain bandwagon" just for publicity.
According to the Accenture's Financial Services Industry Blockchain Practice's Managing Director, David Treat, the "significant investments" made in the field of blockchain were quite predictable as "data reconciliation" process turns out to be tremendously costly, and the said process "is part of every aspect of the capital markets industry". According to Reuters, the estimation of the report says that organising some of the processes, run by "bitcoin's underlying technology", like "finance reporting", the afore mentioned eight banks figured out that they could "reduce infrastructure costs by an average of 30 percent, helped by better data quality and transparency".
Moreover, other associated costs in the business operations like "trade support and centralized operations of knowing ones customers and carrying out compliance related work's cost could come down by fifty percent too. However, the report estimates did not take into account "potential costs and investments required to deploy the technology".
The report pointed out the pros of the "emerging technology's potential" and yet warned that in case regulatory bridles checked the "widespread adoption" of blockchain, the banks will not profit by the technology at all. To quote the report:
"After the credit crisis of 2008, regulators will likely be reluctant to materially reduce the role of newly created and strengthened clearing and settlement infrastructure... without being absolutely confident that blockchain networks are a safe, secure and resilient alternative".
References:
http://www.reuters.com/