by Carole Blumenfeld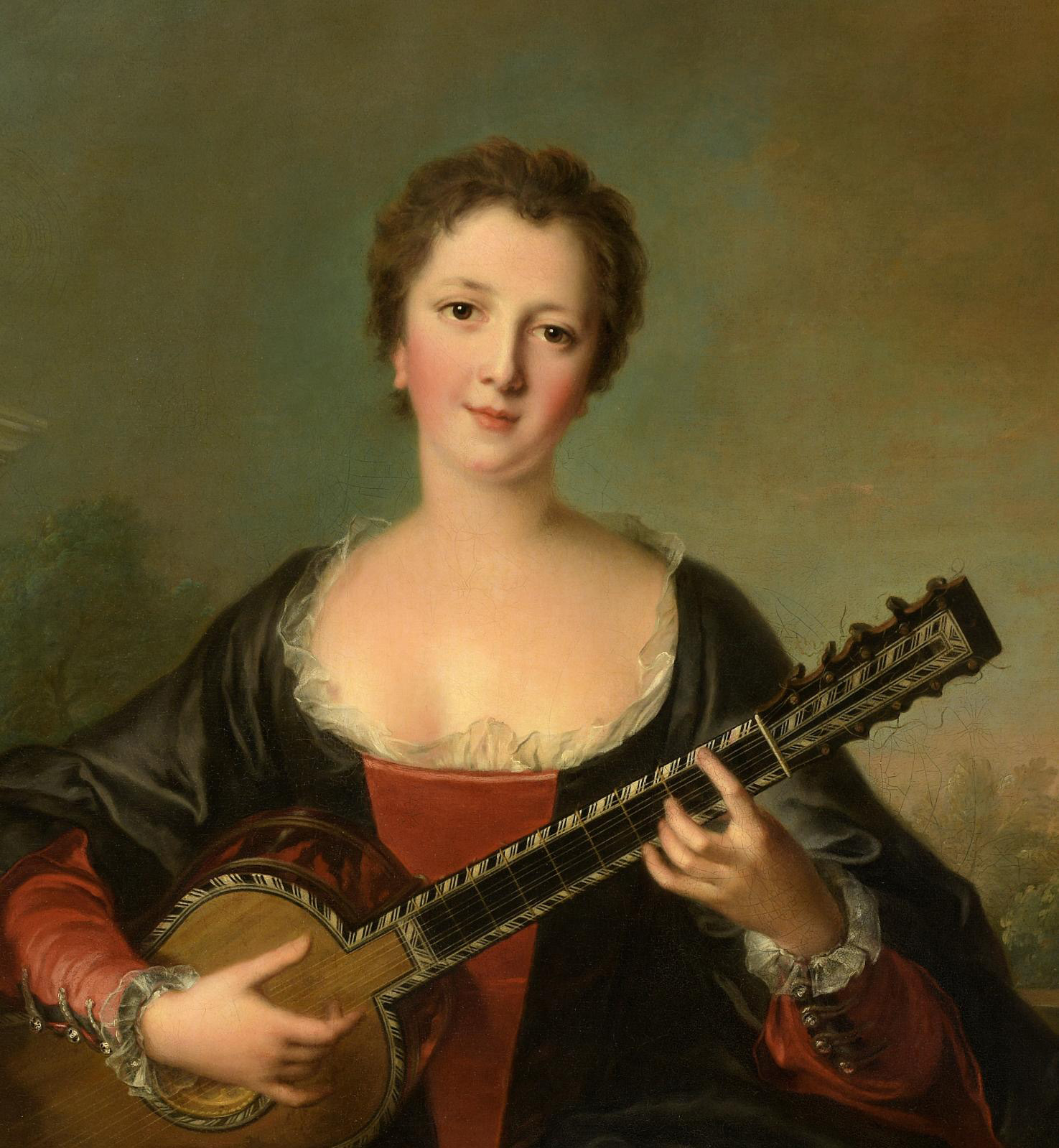 Jean Marc Nattier (Paris 1685-1766), Presumed Portrait of Philippine Elisabeth Charlotte d'Orléans, known as Mademoiselle de Beaujolais (1714-1734), canvas, 113 x 145.6 cm/44.5 x 57.3 in. Estimate: €150,000/200,000
The fleurs-de-lys are both indicative and deceptive. In the 1730s, Jean-Marc Nattier (1685-1766) was the preferred painter for a swarm of French princesses of royal blood. None of the daughters of
Louis XIV
and Queen Marie Thérèse survived, but the Sun King also had two daughters from his liaison with Madame de Montespan. They were legitimized and married to highly distinguished French princes, and in turn, became mothers to princesses with very similar features. Nattier is reputed to have painted the daughters of Louise-Françoise de Bourbon, known as "Mademoiselle de Nantes", wife of Louis III de Bourbon, Prince de Condé, and Françoise-Marie de Bourbon, known as "the Second Mademoiselle de Blois", wife of Philippe d'Orléans. The granddaughters of Madame de Montespan often seem as alike as two peas in a pod, and this has caused problems for art historians. To complicate matters, the guitarist here, rediscovered by the Daguerre and Turquin Auction Houses, was linked until 1969 with a matching picture of a young girl playing with garlands of flowers prepared by two cupids: a work signed and dated by Nattier in 1731.
The Scandalous Mademoiselle de Charolais?
This guitarist had not reappeared since 1969, but other versions are known. The most interesting one, presented in the 1999 monograph exhibition of the painter at the Château de
Versailles
, provides a wealth of information. Signed and dated 1731, it has an inscription on the back, which was affixed to the relining canvas when the work belonged to the Duke of Sutherland: "Mad. Lle de Charolais, sister of the/Duc de Bourbon", a highly appealing identification that was also long associated with the portrait here. Click here to read more!