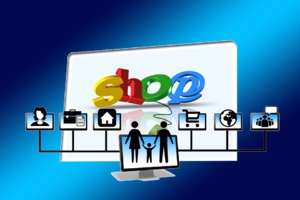 Alibaba Group Holding Ltd. announced that last week it "racked up" over "$5 billion" in the first transaction hour during its "annual 'Singles' Day' sales blitz", whereby marking a "third more" than its last year's sales' spree.
The shopping spree of twenty four hours typically occurs on the 11
th
of November, which brings forth a "benchmark" performance of Alibaba, while offering an insight into the "online shopping" swing present in China, which especially takes place through smart-phones. The said annual shopping spree was launched in the year of 2009, in an attempt to inspire the "consumer without a partner" to take step towards giving treat to oneself.
Alibaba's annual day's sales event have always been celebrity-studded, whereby this year's event was graced by the presence of "sports stars David Beckham and Kobe Bryant". In fact, Reuters reports day that Alibaba's annual "Singles' Day" sells "more goods" than the combined strength of U.S.'s Cyber Monday and Black Friday. The annual sales event on Alibaba that include "Taobao" and "Tmall" showed their inclination of exceeding "$20 billion", while last year's respective figure accounts for "$14 billion".
Commenting on the big sales day, the C.E.O., Daniel Zhang posted:
"Back in 2013, 35 billion yuan ($5.15 billion) was our one-day GMV (gross merchandise volume. Now we can achieve it in one hour."
Officially, the sale's event kick stars at midnight, whereby it floods the platform to fulfil pre-orders, erstwhile booked by the shoppers. These pre-booked orders fetch Alibaba the first "billion dollars" transaction just within the first five minutes, announced the official microblog of Alibaba.
Moreover, as it appears, Alibaba's rivals, JD.com Inc. and the second biggest e-commerce in the Chinese market, along with other peers launch themselves in the one day sales' battle ground with various discount offers. The increasing sales' rush on the Single Day testify that the availability of smartphone at a larger scale, enables the consumers to explore the shopping world faster at the tip of their fingers, whereby marking a declining trend of the "brick and mortar stores". Alibaba's data also showed that eight percent of the first two hour's sale on this year's Single Day were via mobile phones.
Meanwhile, Reuters reports that:
"For Alibaba, extending the expansion of Singles Day could help consolidate sales growth this quarter after a 55 percent surge in second-quarter revenue. The firm co-founded by billionaire entrepreneur Jack Ma beat analyst estimates for July-September on the back of strong core e-commerce sales as well as growth in media and entertainment".
However, the growing competition in the said field remains a matter of concern, while "false advertising and massaged statistics" too are spamming the same territory.
References:
http://www.reuters.com/