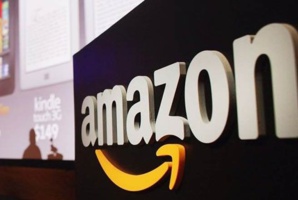 A new project, as Amazon expects, will allow the company to increase competition with eBay.
Amazon Business is designed for customers such as manufacturing plants, hospitals, schools and offices that buy wholesale various products - from paper clips to parts for tractors.
They will be able to purchase goods at the site at about 2 million of third-party vendors, track the status of their orders, and receive discounts for large parties.
- We want the business to be able to buy what they need for the workflow, - said the vice president of Amazon Supply Prentice Wilson.
According to Bloomberg, the B2B-market trade in the US is estimated at $ 1 trillion.
The largest players in it are Costco and Staples companies.
According to the Acquity Group, in 2014, 68% of transactions in B2B-trade was done on the Internet, compared with 57% a year earlier.
In this case, 17% of customers used the services of Amazon, which already makes the retailer one of the leaders in this market segment.
It is noted that this area is a continuation of the service run in 2012, Amazon Supply, where goods were sold to customers in the scientific and industrial spheres.
However, Amazon Business provides no membership programs, but the company will provide free delivery within two days of an order cost more than $ 49.
Corporate clients will be provided with additional service options, such as order tracking.
In this segment, Amazon will start to compete with Costco Wholesale Corp., Staples Inc.
and eBay.
In 2014, about 68% of purchases were made by businesses through the Internet, in 2013 the volume of purchases was 57%, - calculated in Acquity Group.
So far, Amazon has 278 million active buyers registered on the site.
In late April, the company reported revenue growth in I quarter to $ 22.7 billion. The loss retailer was $ 57 million, or 12 cents per share, compared with a profit of $ 108 million, or 23 cents per share a year earlier.
Founder and CEO of Amazon corporations Jeff Bezos, who is the largest shareholder of the company has increased on Friday, April 17, its state nearly $ 5 billion.
According to published data, Bezos owns 89.3 million shares, representing 18% of the aggregate number of shares of the concern.
On Friday, their value increased by 4.63 billion to $ 37.36 billion.
source: wsj.com