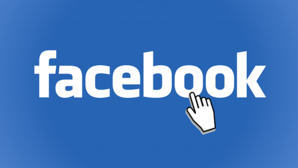 Facebook and Apple, both own an "outsized share of U.S. technology revenue". At a time, when investors are looking for "evidence" for justifying the current year's "stock market rally" of the U.S., the duo could expand their revenue in the American markets.
Both them are among the last ones from the "top five U.S. tech companies by market value" in coming up with their "quarterly results", whereby the release follows the last week's results announcement of Alphabet, Amazon.com and Microsoft. Thanks to these reports, confidence on the sector has been restores while impressing the analysts, whereby marking the "top performer on Wall Street in 2017".
One of the Portfolio Manager of Synovus Trust, Daniel Morgan, said:
"If we look at the lion's share of the numbers, they're performing above expectations".
"It gives validity to my position, which is that tech is, by far, the most exciting sector".
Synovus Trust is one of the share owner of Apple as well as Facebook, amounting to "$41 million" and "$68 million", respectively. On Tuesday, the 2
nd
of May 2017 Apple and Facebook's share "hit record highs". According to Reuters:
"Surges in Apple, Facebook and other Silicon Valley heavyweights have pushed the S&P 500 technology index up by 16 percent this year".
The measures taken up by the President Donald Trump, including "steep" cut in corporate tax, besides easing up "tax restrictions on profits made abroad" proves to be a plus point for tech companies' like Apple, enabling them to "return more cash to shareholders".
The Thomson Reuters data informed that the five leading players of Silicon Valley "boosted their share of revenue among technology companies in the benchmark S&P 500 index to 46 percent in 2016, from 38 percent in 2013".
Furthermore, Noel Randewich reports that:
"Facebook and Google, which is owned by Alphabet, received 77 percent of gross spending on digital advertising in 2016, compared to 72 percent the year before, according to industry data analyzed by Pivotal Research analyst Brian Wieser".
In the course of last three months, the tech companies are expected to expand by "17.7 percent", marking the "strongest quarterly expansion" since the year of 2014. Analysts expect that Apple will have a revenue boost of "4.8 percent", while Facebook could have a revenue leap of "45.6-percent".
References:
http://www.reuters.com