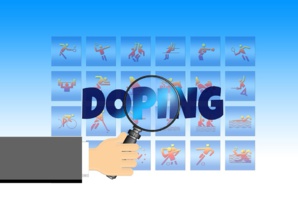 The World Anti-Doping Agency issued a new report, claiming that "serious failings" were observed at the "Rio Olympics Summer Games" of 2016's "anti-doping program".
The said report was published on Thursday, whose findings stated that many targeted athletes did not go through the test because they "simply could not be found"; as a result the "mission had to be cancelled". It is reported that on some particular days as many as more than fifty percent of the tests were not performed as planned.
There were a total of "11,470 athletes" at the games in the year of 2016, while no test records were found for more than a third of them.
Furthermore, among the other failings were the "inadequate" blood tests especially in the "high-risk" sports like "weightlifting"; errors in data entry were also detected which led to almost hundred mismatched samples which could not be traced to the athletes, along with "a lack of coordination among the anti-doping department's management team" .
According to reports:
"The International Olympic Committee has been in the spotlight the wake of the Russian doping scandal, and late revelations of failed drug tests at London 2012".
References:
http://time.com/