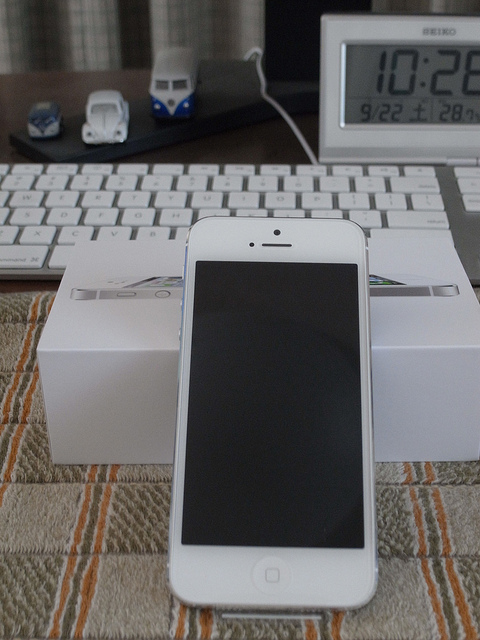 US-based technology company Apple is planning to launch its mobile payments service in Canada.
Apple Pay service will be launched in Canada by the end of this year, marking the country the first after US to get the premium service. Apple is currently in negotiations with Canada's six biggest banks about a potential November launch of the service. Apple Pay will allow customers to use their debit and credit card through their phones or Apple watch devices.

The banks, including Royal Bank of Canada, Toronto-Dominion Bank, Bank of Nova Scotia, Bank of Montreal, Canadian Imperial Bank of Commerce and National Bank of Canada, are treading with caution, especially due to the security vulnerabilities associated with the payment service. These banks account for more than 90 per cent of retail bank accounts. It is still not certain if all the banks will start rolling out Apple Pay at the same time or not.

Canada has a high level of iPhone market share, next to the US according to market research data making the move to the country more pragmatic for the technology company. iPhone currently holds about one-third of the Canadian smartphone market. Canadian merchants are also already equipped with machines that accept contactless payments through near-field communication, making adoption of Apple Pay easier in Canada than in the US, where it was launched in October last year. Apple Pay is one of the most popular service in the mobile payments market. The company said it accounted for two-thirds of all contactless payments on the three major credit card networks by late January.


The service would need multiple and often complex agreements to be reached upon, for entry in new markets. Yet contactless payment is the next big technology wave and Apple intends to be an early rider.

Meanwhile, the banks are at the preface unhappy with the fees associated with using the service. Canadian banks could face higher costs than their US counterparts, some reports noted. Payment networks don't currently charge higher fees for mobile-based payments than for transactions made using the physical version of the same credit card. But many merchants believe fees could increase once the use of mobile payments spreads. Canadian banks want Apple Pay to work in a way that requires a "secondary authentication" to verify customer information. That means that a consumer could be required to enter a PIN, log-on to a mobile banking app or use a one-time passcode sent via text message before cards can be used on Apple Pay. But these methods will make the transaction cumbersome for the user who might decide to not use the service as ease is a key factor underlining many of these services.