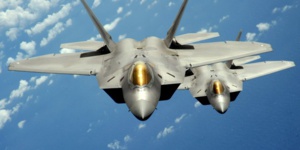 Dubai – 15 December 2015 – Late on Monday, the 14
th
December 2015, an Arab aerial attack targeted "Yemen's dominant Houthi group" whereby killing "at least" fifteen people, informed the residents. The air strikes were timed way before the scheduled ceasefire which would have paved "the way for U.N.-sponsored peace talks in Switzerland".
However, the residents claim that war planes conducted "two raids on the village of Bani al-Haddad" which is situated in the northern province of Hajjah bordering the land of Saudi Arabia. These incidents brought injury to twenty people while mortally wounding thirteen individuals.
Furthermore, two more people joined the dead victims in the course of being evacuated by the medics. The alliance commented that civilians were not its target, while no immediate comments were received from Saudi-led coalition's spokesman due to his unavailability.
According to the coalition, the ceasefire that was "requested" by the President of Yemen, "Abd-Rabbu Mansour Hadi", would take place on the 15
th
of December 2015 starting "at noon local time (0900 GMT)", in order to "facilitate the planned peace talks in Switzerland".
The Saudi "state news agency", SPA stated that according to the coalition's claim, the Arab forces are to retain the right of responding, in case of "any breach of the ceasefire". Moreover:
"The coalition has been waging mainly air strikes on the Houthis since March, after the Houthis seized control of much of the country in a series of moves that started in September 2014".
While, in the eyes of the Houthis, they justify their action as a "revolution against state corruption" and the rule of "militant Islamist al Qaeda". However, the coalition led by Saudi retains that Houthis are pushing the rivalry limits in line with "Iran's efforts to expand its influence into the Arabian Peninsula".
The rocket strike that took place in the south-western Yemen, also took the lives of two Saudi Arabian and the United Arab Emirates' senior commanders along with "dozens of fighters" who suffered fatal casualties, reported "local media and Yemeni sources on Monday".
Nevertheless, even a "previous round of peace talks" that took place in Geneva in the month of June also could not bring in any breakthrough, while both the side continue to blame each other for the "failure of the talks".
References:
http://economictimes.indiatimes.com/