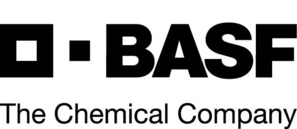 With Bayer aiming to impress antitrust authorities in its efforts to acquire Monsanto, the firm has agreed to sell its seed and herbicide business to BASF for $7 billion (5.9 billion euros).
So far, BASF, the world's third-largest maker of crop chemicals, has avoided taking on seed assets and has instead pursued research into plant characteristics such as drought tolerance, which it sells or licenses out to seed developers.
But with Bayer announcing it's $66 billion bid to acquire Monsanto in September 2016, BASF has seen an opportunity to snatch its assets, with Bayer forced to satisfy antitrust authorities.
The German giant has offered to sell its assets worth $2.5 billion to satisfy regulators for its bid.
In August, the European Commission had stated Bayer's divestments did not go far enough; it has started an investigation into its bid to acquire Monsanto.
To complete the deal, Bayer will have to sell its LibertyLink-branded seeds and Liberty herbicide businesses since they compete with Monsanto's Roundup weed killer and Roundup Ready seeds.
LibertyLink seeds are heavily used by canola, Cotton and soy growers and are an alternative to Roundup Ready seeds. Farmers whose crop suffer from weeds which have grown resistant to Roundup herbicide
, also known as glyphosate, can now opt for LibertyLink seeds.
In fact, with the increased in Roundup-resistant weeds in North America, LibertyLink seeds are flying off the shelf.
"BASF's decision to acquire seeds assets represents something of a change to its prior view on its needs to respond to recent industry consolidation in agriculture," said an analyst from Morgan Stanley
.
"Nonetheless, the proposed assets for acquisition are high margin and high growth and represent a sensible bolt-on addition".
Considering the fact that Bayer has to sell LibertyLink-branded seeds, BASF has valued the purchase at nearly 15 times its 2016 EBITDA
of 385 million euros.
Bankhaus Lampe, an analyst at Volker Braun sees this price as "reasonable" considering that BAYER has to divest this assets anyway.
BASF will finance the acquisition through a combination of cash on hand, commercial paper and bonds.
It expects the acquisition to add to its earnings by 2020.
With this news reaching the market, Bayer's shares have risen by 1.3%, while BASF's fell by 0.7%.
In 2016, BAYER's LibertyLink-branded seeds grossed 1.3 billion euros in sales.
Although the European Commission could go ahead and block the deal, it has however approved others, including Dow's merger with DuPont and ChemChina's takeover of Syngenta
, albeit these have come about only after securing heavy concessions
.
Bayer has stated it continues to work with authorities on its Monsanto deal and expects to close the deal by early 2018.
While
Credit Suisse and BofA Merrill Lynch acted as Bayer's financial advisors, its legal advisors were Dentons,
Sullivan & Cromwell, Sellner & Dahs, Cohen & Grigsby and Redeker.
References:
reuters.com