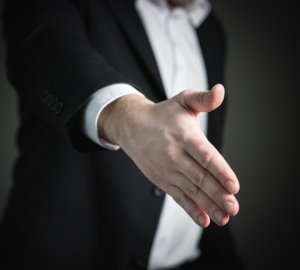 Having successfully bagged its latest acquisition – Toshiba's NAND memory chip business, Bain Capital is now planning on further ramping up its deal-making prowess in Japan as it bids to purchase Asatsu-DK, Japan's third-largest advertising agency.

By taking this route, Boston-based Bain Capital is cementing its position as one of the most prolific private equity firms that's active in Japan; as a result Japan's monolithic corporate culture, which has largely been hostile to foreign investors in the past, could be portrayed as being more pliant to foreign investors.

"Japan is a hard market. It takes years to build teams, relationships, credibility," said David Gross-Loh, Bain's co-head of Asia who is in charge of its business in Japan.

"I wouldn't be surprised that five years from now we'll have twice as many deals as we do now."

With Japan being the world's third largest economy, its private equity market however is relatively small. This year though, thanks to the Toshiba deal, private equity backed deals in Japan have touched a record $22 billion, compared to $8 billion in 2016.

As per industry sources, this year, there is an increase in momentum, in part thanks to significant volumes of cash raised in 2016.

Private equity ventures are hoping to cash in on shifting demographic shifts: with Japan's ageing population giving way to a younger crow, changes in corporate governance standards and a more active IPO market has allowed for future growth.

Among the American companies who are fishing in Japanese waters, include Bain Capital, KKR & Co, the Carlyle Group, and the Blackstone Group.
Bain has moved nimbly and fast two strike two of the largest private equity backed deals in Japan.
As per Gross-Loh, Bain has been able to catalyze growth in Japan's domestic market since it was able to find stable well-managed companies who weren't exposed to global rivals and thus not as competitive as they could be.
Bain Capital is also bidding in the high-profile auction of Takata Corp, which filed for bankruptcy in June following injuries and death stemming from the deflation of its air bags.
"As global funds like KKR and Bain are getting bigger, they can allocate more cash to Japan," said Sam Takata, head of private equity investment at Tokio Marine Asset Management. "That means the market will become more competitive and firms will have to try more difficult deals to build up their track record."

Source: