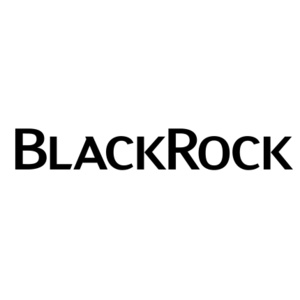 The C.E.O of BlackRock Inc., Larry Fink, is in charge of the largest asset management system in the world, whereby Fink came up with a waving forecast of "mergers and acquisitions in asset management". However, he also stated that at present, his company may only get involved in "small deals". Over a telephonic interview to Reuters, Fink said:
"I believe you're going to see a consolidation in our industry".
"We're not going to be a big participant (in M&A)".
Furthermore, Fink informed that BlackRock is in the process of "considering three or four small acquisitions" which would be to strengthen the "company's technology and its investment expertise in different assets and geographic regions". BlackRock began back in the year of 1988 as a "bond-focused fund manager", which later took to acquisitions for adding "index-tracking exchange-traded funds and equities to its menu of offerings".
Nevertheless, the "traditionalist stock-picking unit" of BlackRock seem to remain a 'frustrating' agent, reports Trevor Hunnicutt, while he also added:
"BlackRock's earnings reported on Wednesday showed it attracted nearly $65 billion in new cash from clients in the first quarter, while many of its peers have been trying to stanch outflows. BlackRock oversees $5.4 trillion in assets".
BlackRock's "massive inflows" opens up vistas asserting the fact that the industry nurturing multiple "brand names" starting from "Fidelity Investments to Pacific Investment Management Co" is now taking on the market as "a winner-take-all game".
While, Hunnicutt informed:
"BlackRock, Vanguard Group and State Street Corp (STT.N) captured nearly 72 percent of the net cash collected globally last year by mutual funds, money market funds and exchange-traded funds, according to Morningstar Inc."
According to Fink:
"Asset managers historically benefited - in most cases, they benefited - from rising beta so you didn't have this need for consolidation".
However, the next turn of growth could turn out to be harder than expected even in the sector of mergers and acquisition along with other "developing new business lines", while Fink has stressed unusually on the "technology for an asset manager". Reuters also added:
"BlackRock added revenue by licensing its Aladdin operating system for money managers to its rivals. The company is also exploring how computer models can improve stock picking while reducing costs".
In an announcement of last month, BlackRock revealed its plans of transferring "some responsibilities from more traditionalist fund managers to an internal team known for data-driven approaches to picking stocks". Fink is hundred percent confident that the said approach will reflect positively in the performance.
References:
http://www.reuters.com