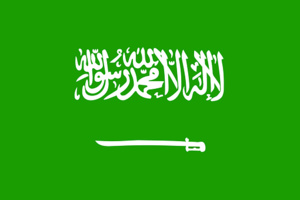 As per Saudi Arabia's Crown Prince Mohammed bin Salman, private equity firm Blackstone Group and fund manager BlackRock Inc, are set to open office in the kingdom eyeing lucrative investment opportunities.
His comments come in the wake of Saudi Arabia's main sovereign wealth fund, the Public Investment Fund (PIF), sinking in $20 billion into a $40-billion fund with Blackstone and unveiling plans to significantly boost its assets in the Kingdom.
"PIF is setting a new role in the investment world," said Prince Mohammed in an interview.
The Crown prince went on to add, Blackstone is likely to reap in funds from both its recent joint investments with Japan's SoftBank Group and with Blackstone.
"That's why we made a 20 percent profit with SoftBank in five months. That's why we established a ... fund in Blackstone, which is expected to make a 14 percent profit and create different fields and different investments. That's why Blackstone and BlackRock are opening here," said Salman.
BlackRock, the world's biggest fund manager, has confirmed the news with its spokeswoman saying, it intends to "open an office in the region to ensure we deliver the best service to our clients".
Blackstone declined to comment.
Fund Managers and Wall Street banks are excited about opportunities in Saudi Arabia, with the kingdom making big strides to wean off its economy from oil based income vide a multi-billion privatization program and is making efforts to diversify its industries.
The IPO of state-owned oil giant Aramco is the centerpiece of the ambitious reform plan, Vision 2030, which is being championed by Prince Mohammed.
The PIF, a sovereign fund, aims to increase its financial clout to $400 billion (1.5 trillion riyal) by 2020 as part of the kingdom's efforts to boost
private-sector
growth and wean itself off from its oil exports.
References:
reuters.com