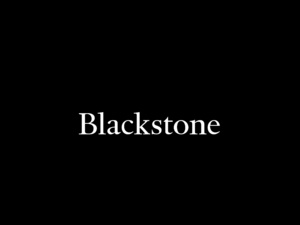 The main "sovereign wealth fund" of Saudi Arabia along with the "private equity firm" of the United States, Blackstone, announced that the duo has plans of creating "$40 billion vehicle which would be used in "infrastructure projects" mostly based out of the U.S.
PIF, or the "Public Investment Fund" in collaboration of Blackstone entered into a contract of "non-binding memorandum of understanding for the project". However, the realisation of the project will be dependent on "further negotiations". The U.S. President, Donald Trump's attempt of rebuilding the "crumbling" infrastructure of the United States has prepared the grounds for such "proposed venture" which was revealed during the president's visit to Riyadh.
Furthermore, Blackstone expectations were that vehicles could have "$40 billion of equity commitments, with a $20 billion anchor investment from the PIF with the rest from other investors. Through this equity plus debt financing, Blackstone expects to invest in more than $100 billion of infrastructure projects".
Talking about the new fund, the Managing Director at PIF, Yasir al-Rumayyan, stated that it "reflects our positive views around the ambitious infrastructure initiatives being undertaken in the United States as announced by President Trump".
While, the President of Blackstone, Hamilton James, added:
"This will create well-paying American jobs and will lay the foundation for stronger long-term economic growth."
References:
http://www.cnbc.com