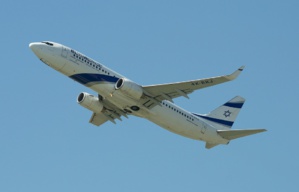 CNN Money reported that Boeing Co. started to offer a "stretched version of its new 737 MAX narrow-body aircraft" to airline services.
While, Boeing informed that the company is in discussion with its clients on the issue of introducing the "bigger plane" into its family of "737 MAX" which proved to be more efficient in fuel consumption in comparison to the "current-generation 737s". The "737 MAX" is scheduled to premiere in the service sometimes in the current year.
The new addition would go by the name of "737 MAX 10X", which has the potential of heading Boeing's "runaway sales of Airbus' A321neo". The latter is capable of carrying a higher number of passengers while undertaking longer flights than the "737 MAX 9". The manufacturers of aircrafts initially take down "orders from airlines" and line them up before taking the call whether to go ahead with the plan of "building a new aircraft".
However, Boeing did not agree to show any confirmation about the report of CNN Money which quoted three sources without revealing their names, whereby the sources informed that the board of Boeing gave approval on the decision of "selling the plane late last year". While, the plane manufacturer based out of Chicago's statement went like this:
"We are continuing to work through the business case and talk to customers about a potential 737 MAX 10X. Once this process is successfully completed, we will be in a position to share more details".
References:
http://www.reuters.com/