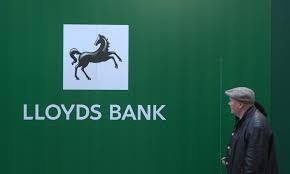 Amer Ghazzal/ Amer Ghazzal/Demotix/Corbis
According to the Ministry of Finance's announcement published on Thursday, the government sold another 1% stake in Lloyds, reducing the stake in the bank to less than 15%.

In December 2014, the state owned 24.9% stake in Lloyds.

In total, the British government has already received more than 13 billion pounds ($ 20 billion) from the sale of shares of Lloyds. All of these funds are allocated for the payment of public debt, the Finance Ministry said in a statement.

British Finance Minister George Osborne said that the bank plans to continue returning to private ownership and use means obtained from the sale of shares to reduce the country's debt.

Plan for sale of shares in Lloyds should be completed no later than December 31, 2015, noted the Ministry of Finance. As reported, Lloyds in 2014 returned to a profitable level for the first time in five years, and announced plans to resume dividend payments.

Ratings Services Standard & Poor's raised its rating of the bank from "BBB" to "BBB +".

Office of the observance of the norms of behavior in the financial markets (Financial Conduct Authority, FCA) has fined Lloyds Banking Group Plc for 117 million pounds sterling (approximately $ 181 million).