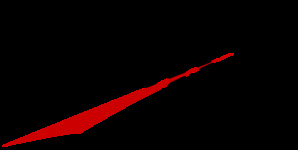 The present chief executive officer of EnerSys, John D. Craig is to retire on the 31
st
of March 2016 as the "Chief Executive Officer", informed an announcement issued from the company. Moreover, the current "Chief Operating Officer", Mr. Shaffer will be joining as a "member of the board of directors of the Company" which will be effective from the coming financial year, on the 1
st
of April 2016.
In the 1994, Mr. Craig joined EnerSys, while its previous generation of management still occupied the chair. After six years of experience, Mr. Craig was promoted to multiple posts, whereby he became the "Chairman, President and CEO" of EnerSys in the year of 2000. From the beginning of this millennium till date, the revenue of the company rose to "$2.5 billion" from "$400 million" alongside "completing 33 acquisitions". However, post his retirement Mr. Craig to continue to hold the place of a "non-executive chairman of the board of directors" of EnerSys.
On the other hand, Mr Shaffer's entry into EnerSys was in the year of 2005 whereby he has began serving as a "President and Chief Operating Officer" from November 2014; prior to that he also occupied the post of president of EnerSys' "Europe, Middle East & Africa" business branches, while even before this he has remained the "President of Asia" EnerSys. Moreover, Mr. Shaffer continued to climb the stairs of responsible positions "in the battery industry since 1989" with a Masters degree in "Business Administration" from the Marquette University along with a "Bachelor of Science degree in Mechanical Engineering from the University of Illinois".
Given the list of other changes that are to take place in the authoritative position within the company of EnerSys, an announcement came from the executive vice president, Richard W. Zuidema, whereby he declared that he will be seeking retirement as on 31
st
December 2015, while the EMEA president, Todd M. Sechrist is to occupy the chair of the executive vice president from the 1
st
of January 2016.
According to Streetinsider:
"Mr. Zuidema joined the Company's predecessor in 1998 and was a member of the group who completed the 2000 management buyout. He has been a significant contributor to the success of the Company and to assure a smooth transition he intends to assume a consulting role with the Company effective January 1, 2016".
On the other hand, Mr. Sechrist started working with EnerSys from the year of 1993 and currently holds the position of EMEA's president. Before, he was appointed to this post he had assumed the chair of EnerSys' Americas business branch's president. Nevertheless, apart from these two posts, he has assumed "several positions" in the company whereby his responsibilities increasingly greatened. Mr. Sechrist holds a Master's degree in Finance "Business Administration" from the "St. Joseph's University" along with a "Bachelor of Science degree in Finance from Pennsylvania State University".
Other changes effective from the 1
st
of January 2016 include Holger P. Aschke being made the "President EMEA" who currently occupies the seat of vice-president of "Reserve Power Sales and Marketing for EMEA" and Michael J. Schmidtlein to resume as "Executive Vice President Finance and Chief Financial Officer".
References:
http://www.streetinsider.com