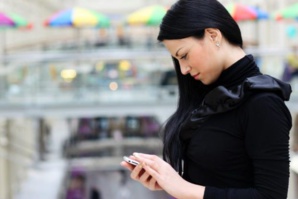 Consumer Electronics Association or CEA in short, released its latest data whereby it showed that the consumers' interest in technology has drooped in the month of October although the overall economy maintains a flat "consumer sentiment" line. According to BusinessWire:
"The CEA Index of Consumer Technology Expectations (ICTE), which measures consumer expectations about technology spending, dropped 5.5 points to 83.3 in October, consistent with past years".
The author of "Digital Destiny", one of "the New York Times best-seller", Shawn DuBravac who is the chief economist at CEA and holds a PhD, says:
"A dip in consumer sentiment toward tech spending is not unusual for October. Concerns could be driven by the health of the economy, but it more likely suggests consumers are holding back tech spending in advance of the traditional holiday shopping season - rightly anticipating for sales events to begin in November."
The annual study has shown the result affirming a stark consistency with the "CEA's holiday outlook", whereby more consumers are careful on beginning their holiday shopping as seventy one percent of consumers, whereby giving a rise to "10 percentage points" as compared to the figured of 2014, are waiting for November to kick in, while some are even awaiting December, so as to go for their holiday marketing. However the rest twenty four percent have plunged into shopping in October itself while some have commenced this exercise even earlier.
The index of CEA on "Consumer Expectations" measuring the "sentiment" of them on the economy of the U.S:
"...decreased 0.6 points from September to 169.9".
While, DuBravac comments:
"Financial conditions tightened and signs of slowing growth continued to emerge in October, resulting in sentiment toward the overall economy consistent with last month. Upward dollar pressure, market volatility, equity declines and widening yield spreads, among other factors, all contributed to weaker a weaker economic climate."
The consumer surveys are conducted in order to update the CEA indexes every month, whereby the new data is let out on the "fourth Tuesday of each month". The CEA represents the U.S "consumer electronics industry" worth "$285 billion" through "the technology trade association", under which:
"More than 2,000 companies enjoy the benefits of CEA membership, including legislative and regulatory advocacy, market research, technical training and education, industry promotion, standards development and the fostering of business and strategic relationships".
References:
www.businesswire.com