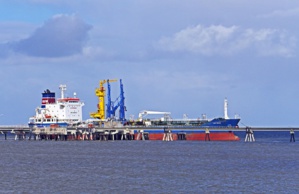 As per three sources with knowledge of the matter at hand, CEFC China Energy, a privately-run conglomerate, has obtained a preliminary approval from the Chinese state for its proposed $9.1 billion investment in Russian oil major Rosneft.

Earlier this month, CEFC had disclosed it would be buying a 14.16% stake in Rosneft from a consortium of Glencore and the Qatar Investment Authority.

The development underscores the strengthening of energy ties between Moscow and Beijing.

"It's a preliminary approval from the NDRC which means the government gave the principal go-ahead for the deal," said an industry executive with direct knowledge of the government decision.

The National Development and Reform Commission (NDRC) is China's top economic planner.

Source: