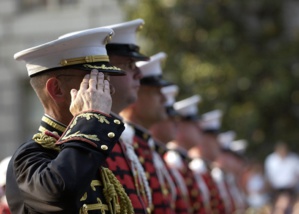 Amina Ismail reported in Reuters that a military senior officer was killed today, as per the information of the security sources. The officer was posted in northern part of Sinai. He was targeted "in front of his home" which was situated in the outskirts of the city of Cairo.
The late Brigadier General Adel Rajaaie, was openly fired upon by gunmen when he came out of his Obour city home in the morning. Brigadier General Rajaaie was a commander in an armoured division.
The ongoing Islamist insurgency, carried out by the Islamic State in the northern part of Sinai has claimed the life of "hundreds of soldiers and police" members, while other cities, including Cairo also have faced attacks.
References:
http://www.reuters.com/