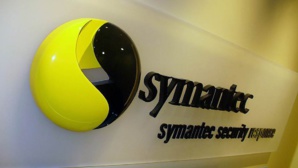 US investment fund Carlyle Group has agreed to purchase units of Symantec Corp., dealing with online storage, Veritas. According to a press release from Symantec, the acquisition cost of $ 8 billion to the investment fund, which will be the largest purchase of a technology company by private investors in the current year.

In addition to Carlyle, the transaction will be attended by Singapore's sovereign fund GIC, as well as a number of investors. The transaction is expected to be closed before year-end. Based on its results, Symantec expects to receive about $ 6.3 billion in cash, which the company intends to spend on stock buybacks and investments in the development of their business. The Board of Directors has already approved vendor to expand the program to repurchase the securities from the shareholders of the company at $ 1.5 billion to $ 2.6 billion. Of these, $ 2 billion will be returned to shareholders over the next year and a half.

Symantec acquired Veritas in 2004 for $ 13.5 billion, becoming the results of the transaction's fourth largest software developer in the world. In October last year, the company announced that it intends to allocate Veritas as a separate company to focus on its core business and leave the management of data fully in the activities of his unit. However, as noted by Bloomberg, Carlyle and Symantec negotiated purchase Veritas for several months, which emphasizes the desire to Symantec as soon as possible to get rid of non-core assets by pushing the company's management and the latest financial results of the manufacturer. Thus, in the second quarter, Symantec's sales fell by 14%, to $ 1.5 billion, which was worse than Bloomberg analysts' forecasts. Amid reports of selling Symantec, Veritas shares on the NASDAQ fell by 6.85% to $ 21.34 - the most significant depreciation of the company's securities from March 2014.