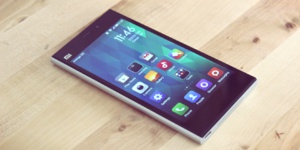 Chinese manufacturer of gadgets Xiaomi (pronounced "Xiaomei") abandons one of its most brilliant marketing techniques - high-speed sales of their devices via the Internet.

This was stated by Xiaomi's President Lin Bin at the event at the Beijing Global Mobile Internet Conference.

Sales, limited in quantities of devices and carried out about once a week on Xiaomi site, are called 'hungry marketing' or 'flash sales' in the Chinese press.

Until now, such sales for the company were the sole distribution channel for new Xiaomi devices. They caused massive complaints from customers about the artificially created shortage, but warmed up the local audience interest in the brand.

Usually after the first sales of the new device Xiaomi post messages with information about the time for which the first million copies of gadgets was sold (typically less than a minute).

Customers who do not use scripts for bulk purchase of devices in the days of flash sales are forced to buy the device from dealers, or in the case of individual devices, leave a request on the website and wait for execution of the order.

At the Beijing conference, Lin Bin said that the practice of flash sales did not serve marketing purposes: for several years it was used by the manufacturer as a way to avoid overproduction and unnecessary costs in resource-limited settings. Xiaomi has no own production capacities, its units are assembled at Foxconn, which is engaged in contract manufacturing techniques of various brands, including Apple.

Now, according to Lin Bin, the company plans to abandon the flash sales. Two new flagship Xiaomi devices - Xiaomi Note tablet and Xiaomi Mi4 smartphone now can be found in the open market, which never happened before.

However, the task of Xiaomi is to abandon the hungry marketing in sales of gadgets, not just the premium line of devices, writes Computerworld.

If in 2014, Xiaomi has sold 60 million smartphones, which allowed the company to become the largest manufacturer in China, then in 2015 they set a target to sell 80 million smartphones a year, or 7-8 million per month. Such sales do not fit into the model of the hungry marketing, says the publication.

Another reason to abandon the strategy will serve as the official way to Xiaomi major markets outside of China, where the model has not worked yet. Recently the company released the first device designed primarily for sales in India - low flagship model Mi4i.

Xiaomi Company has earned a cult aura and an informal title of 'Chinese Apple' delivering quality products, demonstrative adherence to marketing moves of real Apple and copying the design of iOS in MIUI, its proprietary launcher for Android.

According to IDC, in the III quarter 2014, the company Xiaomi took third place in the global smartphone market in terms of supply with market share of 5.3%. In comparison with the same period in 2013 vendor deliveries increased to 211%.