Continuation of Technology Cold War Between US and China?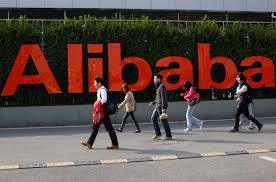 With China close on heels of the US economy to become the largest in the world, corporate of the two countries are fighting the battle on the ground.

In a recent development China's Alibaba Group is all set to provide tough competition to Amazon Web Services that entered China in early 2014,. The group announced the building up of more data centers in the U.S. and Asia.

Singapore and Japan have been chosen as the preferred destination for the data centers of the company which would be set up in the next 12 to 18 months. The company also has plans to set up more data centers in India.

Simon Hu, president of Alibaba's cloud computing unit Aliyun said that a second data center of the company would be set up soon in the US. The first data center of the company in rte US had started functioning in March this year.

"We aim to make cloud computing the engine of the Data Technology economy, and Big Data a driving force of economic development," Hu said.

"Aliyun will continuously be committed to building a cloud-computing ecosystem to efficiently and securely serve global clients" he added.

Alibaba group is offering 14 cloud products and 50 cloud solutions to met growing market demands. The company claimed that Aliyun's Beijing DT Day attracted 2,000 elite global developers in cloud computing.

The company has targeted Amazon as its primary competitor in the cloud computing business. though the company authorities are tight lipped on this aspect, sources said that the company wants to compete with Amazon Web Services not only in China but in the US as well.
Amazon Web Services has 28% of the global cloud infrastructure service market. Microsoft with 10% and IBM with 7% follow Amazon in terms of market share, estimates Synergy Research Group.

This is not the first time that a Chinese corporate has tried to gain an edge over a US counterpart. Earlier this month, in a bid to gain supremacy in the global chip market, there were reports that Chinese state owned company and one of the top chip manufacturers in China, Tsinghua Unigroup, is preparing a $23 billion bid for US chip maker Micron Technology.

This bid is tipped to be the largest ever takeover bid by a Chinese company of an American firm after the $4.7 billion takeover of the American pork producer Smithfield Foods by Shuanghui International.

A section of analysts are of the view that this was part of the ongoing war between Chinese and US firms to gain dominance in the technology market. there are also reports that the possible Chinese takeover of Micron would be faced with stiff obstacles from the US regulatory authorities as they view the chip produced by Micron gave the US control over the technology market, especially in the US.
Many analysts see a similar cold war between US and Chinese technology firms by the latest announcement of Alibaba Group.

The company however conceded that the path to challenge Amazon would not be a smooth one.

"Aliyun is facing trust issues in persuading foreign companies to store data on Alibaba servers," noted the company communiqué.

"There are still cultural and trust related issues when Chinese companies try to provide software services and we still need more time to let foreign customers in overseas markets observe Aliyun's services," Hu said.

(Source: www.forbes.com)