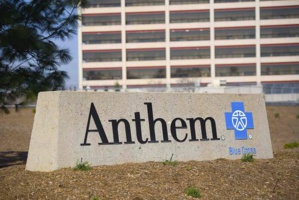 Anthem, a leading U.S based health insurer, has announced that it is close to finalizing a deal wherein it will acquire Cigna Inc, its peer. The $48 billion deal could be sealed as early as this week, as per two sources who have an inside track on this matter.
Anthem, it would seem, is on a merger and acquisition streak. Earlier this month it acquired Humana Inc in a deal worth $37 billion. And now with it announcing the on-going acquisition of the Cigna Inc deal, the U.S insurance outlook will have fewer players, thus its deals is likely to attract antitrust scrutiny.
The issues which needed to be ironed out before the deal came through were the share price of the acquisition as well as the role of its Chief Executive Officer, David Cordani. Sources familiar with this matter have informed that these issues have been ironed out. The deal may most likely come through, subject to antitrust scrutiny.
Anthem had upgraded its previous offer on cash and stock to $184 per share and is likely to pay in the range of $187 per share for Cigna, said the sources. The sources have also revealed that it is very likely that Cordani may have accepted the second spot beneath Anthem's CEO Joseph Swedish, though Details still need to be hammered out.
The Wall Street Journal has reported that Anthem is nearing an agreement to pay around $187 per share for Cigna.
Given the fact the negotiations are still on and are naturally confidential, the sources did not want to be named and identified. Anthem nor Cigna responded to requests for comment.
Ever since President Obama put his signature on healthcare and made it into a law, in 2010, health insurers have felt the need to consolidate their position and have argued that being larger would potentially help them to better control prices of the bulk purchase of drugs, negotiate with hospitals and doctors as well as cut administrative costs. Consolidation will also naturally mean fewer health care providers and thus decreased competition in the insurance industry.
Consolidations resulting on fewer players will naturally attract antitrust scrutiny. Antitrust authorities worry how the reduced combination of health insurers will affect the competition for each line of insurance, be it Medicaid for the poor, commercial insurance for small and large businesses, Medicare, large employer businesses, and individual insurance.
Last month, Anthem reported that although it had made several offers for Cigna, but the deal did not come through as expected due to differences over corporate governance and who will lead the new company. Another of Cigna's concern was other members of the Blue Cross Shield Association.
Most of Cigna's customers are large self-insured employers. In addition to these, it also has 1.5 million Medicare Part D pharmacy customers, 14 million dental care members, 24 million behavioral care customers and 8 million pharmacy benefit plan members.
As for Anthem, it operates its health insurance plans under the Blue Cross Blue Shield banner across 14 states. A part of the BCBS Association, it acts as a component in 37 different health plans that are designed to work coherently together so as to create a national network of health insurance.
References:
http://www.reuters.com/article/2015/07/23/us-cigna-m-a-anthem-idUSKCN0PW2JG20150723