by Carine Claude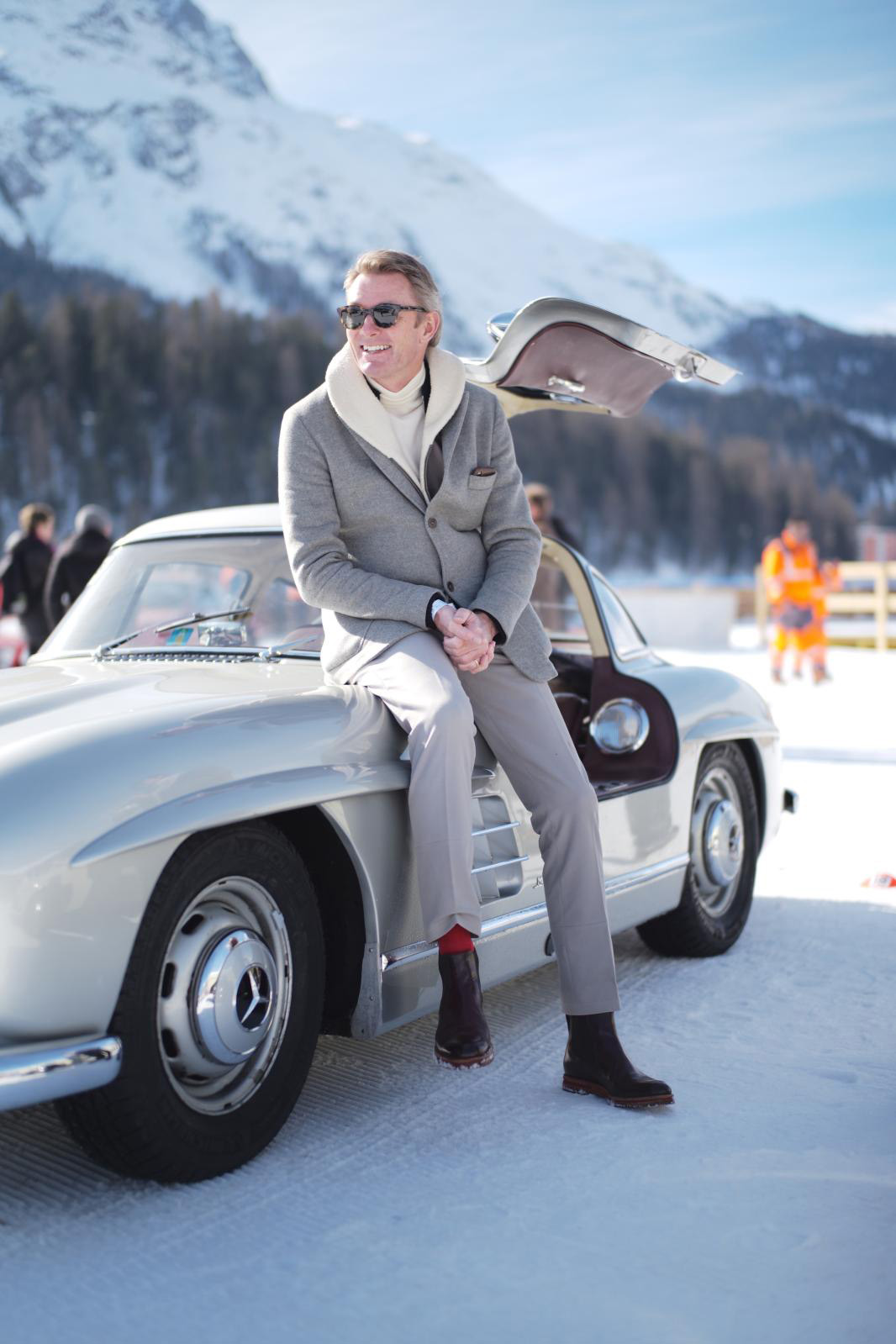 A legendary car: Simon Kidston and his Mercedes 300 SL Gullwing from 1955 during the concours d'élégance The Ice at St-Moritz in 2020. Courtesy Kidston SA
Some of the world's most splendid cars pass through his hands. Over the past 30 years, Simon Kidston has built up an unrivaled reputation in the world of classic automobiles. An advisor to leading collectors, this heir to a family of British officers with a passion for cars in their blood has irons in many fires, including tailor-made transactions for discerning buyers, restoration and expertise, the launch of the LastBid auction site and the K500 index. All projects united under the banner of Kidston SA, his Geneva-based consulting company created in 2006, which opened a branch in Dubai four years ago. With palpable passion and a touch of British humor, he gives us his informed views on the future of the classic car.
Where does this great love of classic cars come from?
I come from a family for whom cars were a hobby, but no one did business in them. My father talked a lot about racing cars when I was a child and I read his magazines, which piqued my interest. After I left school, I was given a small sum to buy my first car. I had no intention of getting a classic—my father had a used Renault 5 in mind—but when I looked in the magazines, I saw you could buy an old Aston Martin for the same price... click here to read more!