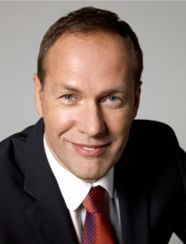 Eric Jacquement
As the head of the first independent, family-owned French cosmetics group, could you speak about the history and identity of Sarbec Cosmetics?
Eric Jacquemet: Sarbec Cosmetics specializes in designing, manufacturing and marketing cosmetics and perfumes. The company was founded in 1969 by Paul Duprez, who partnered with a homeopathic pharmacist to develop a line of all natural products to be sold in pharmacies. Thus Corine de Farme, conceived to embody a fresh and natural beauty, was born. This is our iconic brand. When Patrick Van den Schrieck, son of the founder, took over the family business, he decided to sell Corine de Farme products in the retail circuits in order to make them more accessible.
For three generations, we've continued this expertise, which is the heart of Sarbec Cosmetics. As part of this line, we developed a fragrance business, acquiring licenses from the likes of Disney and Evian mist. Our expertise allows us to manufacture cosmetics and fragrances for prestigious brands.
Sarbec Cosmetics carries over 50% of its business abroad. How have you managed to es-tablish yourselves in these highly competitive markets?
EJ: We are proud to be among the French SMEs represented abroad. Conquering new markets has come naturally because we've wanted to share our expertise with an international audience. We benefit from ideal conditions as the cosmetics market is constantly developing. Therefore, there are many opportunities to seize. In practice, our internationalization owes much to the SME's inherent agility. We must be able to adapt to new markets and be very reactive. Additionally, we must take our time entering new markets, as this requires significant understanding of local practices. Our financial independence allows us to develop long-term strategies. It is an asset toward our competitors. I also think that our business culture proved decisive in this adventure that requires audacity. We must be daring! Today our brands are present in more than 115 countries.
The Corine de Farme brand is notably present in Asia. Why did you make this strategic choice?
EJ: Indeed we have just opened offices in Jakarta and Ho Chi Minh City to strengthen our presence in this market. Asia is a growing market, largely thanks to the emergence of the middle class. Moreover, Asian women are very fond of cosmetics: they can spend almost half of their salaries to look after their skin and hair. They have a very sophisticated care process and use up to ten products in their cosmetic routine. This inspires many women around the world and has become one of the major trends in the market of cosmetics. Brands now draw from the Japanese or Korean care practices.
For us, Asia is a key market, as we are a cosmetic group with an international component. It behooves us to discover these habits and enrich our personal care product offerings. We want to adapt our products to be appropriate for their respective markets but to also provide our "French touch." We focus particularly on our "baby range" for which we are the leader, as well as our sun protection products because Asians attach great importance to preserving the fairness of their complexions.
How is it that Corine de Farme products attract consumers in over 60 countries, yet they are all very different?
EJ: There are indeed arguments that seem to be unanimous all around the world. We are a French brand that has been conceiving and producing for over 60 years in France. Our products are well associated with French expertise, which is especially renowned in the beauty sector. In the eyes of foreign consumers, but also in those of the French, there is an undeniable level of quality. This confidence is a great benefit for all French made cosmetics and, of course, for our products.
This position of excellence is an undeniable asset against the competition that exists in the market of cosmetics and perfumes. It is even stronger in that it is a reflection of deep conviction and not a simple marketing positioning. Consumers are not fooled. We operate, for example, strict monitoring of the production chain to ensure our products are 100% French, from design to packaging.
In addition, I note that consumers are increasingly attracted to natural products. With Corine de Farme, we've been developing natural products for sensitive skin for 60 years. This naturalness is an integral part of our DNA and attracts consumers, particularly mothers who are very stringent.
Is R&D necessary to remain a leader in a sector as competitive as cosmetics and perfum-ery?
EJ: Undeniably! Today a cosmetics brand must be able to offer innovative products, whether in terms of textures or of formulas. It goes without saying that the desires and needs of consumers change very rapidly. R&D is a major asset. We have the opportunity to evolve in a sector where the combinations are endless, which is very motivating. This R&D effort is all the more essential for an international group like Sarbec Cosmetics, which must adapt its products to different beauty habits.
Also, we spend 4% of our profits every year to develop new products in our laboratory. The R&D department innovates for our Sarbec Cosmetics brands but also offers new formulas for the brands with which we work. Among our latest innovations, the concept of plant-based homeo-beauty at Corine de Farme, seeks to provide the right amount of purified plants and flowers to avoid the presence of naturally occurring allergens.
In light of your experience, what is the best management approach to lead a group like Sarbec Cosmetics?
I believe in the role of leadership and manager, which is intended, in my opinion, to encourage and value the skills of its employees. The success of a company is reliant on the strength of the teams within it. So I am in favor of a management that puts people at the heart of the business. This creates a virtuous circle of women and men who are key players in the business. Just as in the relationship between a business and its consumers, the issue of trust is paramount to management. This requires a step back and an investment but it is exciting!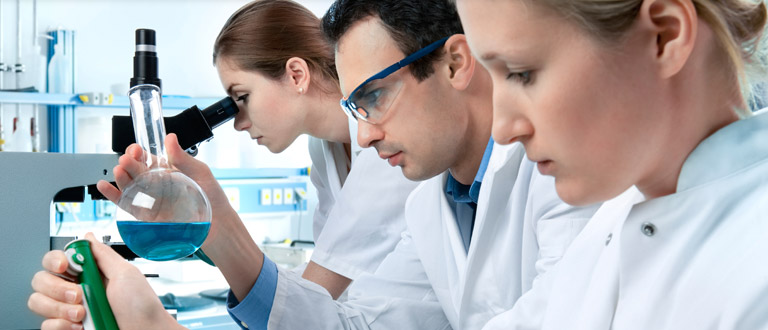 Sarbec Cosmetics