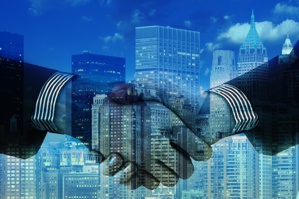 Paddy Power Betfair will be taken in by Credit Suisse, while the former is at "underperform" whereby its target price rest at "8,650p". However, the latter also states that benefits of a merger agreement between both the companies were "being overplayed" as the cost of scale and synergies fail to "justify the share price".
"We feel that cost synergies alone are a poor rationale for M&A in a growth industry such as online gaming. Furthermore, we believe that scale is not as important as many believe, and is no indication of potential market share gains."
At present, Credit Suisse is inquiring about the details regarding the benefits of the merger by-products. In fact, both the companies enjoy a "strong" brand name that is managed by "high quality" teams and offers either good products or technologies.
As per credit Suisse, the underperformance of PPB is a reaction to the "post-merger share price" that comes with "integration risks and limited revenue synergies".
"Although we think there is clear earnings upside potential from the combination, we believe the share price reaction since the merger announcement has been overdone."
Credit Suisse thinks that the stock valuation figures seem "expensive" in comparison to other peers, as only fifteen percent of the "current embedded value of Paddy Power Betfair" will be generated over the coming five years in cash flow while for other peers like William Hill and Ladbrokes, the figures respectively are "29%" and "28%".
Moreover, Digitallook informs:
"The bank's forecasts for the merged entity include 2.4 percentage point of UK market share gain over the next five years and 3 ppt of underlying group EBIT margin enhancement, neither of which it sees as conservative".
References:
http://www.digitallook.com/